Disclosure: Some of the links in this article are affiliate links, which means that if you purchase through those links I will receive a small commission. For example, as Amazon Associate, I earn from qualifying purchases. If you decide to use these links, thank you!

It is time for a workout apparel update! I've partnered with HYLETE to share a review of their best-selling hoodie, tights, joggers, and sports bras that are all guaranteed to perform.
As a mom, I buy new clothes for my kid every season (ok, maybe more like monthly), but I rarely buy anything new for myself. So, I was so excited when HYLETE reached out to me about their workout apparel. They asked what I would love to try and they sent those items, plus more!
I'm so glad they did because every item is high-quality and perfect for my workouts.
Keep reading to find out more about HYLETE. And don't miss the exclusive promo code for 20% off your purchase!
About the HYLETE Brand
Before collaborating with HYLETE I looked into their brand to see what they are all about. What caught my attention is that they are passionate about supporting those who train to ensure our health and safety. In fact, they offer a Service League discount to members of the military, first responders, law enforcement, physicians & nurses, and teachers.
I also love that HYLETE supports their community through their blog and highlights the achievements of female athletes who motivate others to take on their athletic goals.
They also support the GRACEDBYGRIT foundation, which educates and empowers all girls and young women to discover and develop their GRIT. 1% of the sales from all HYLETE women's products go to the GRACEDBYGRIT foundation.
There are so many reasons to love this brand's mission. Now let's get into the details of HYLETE apparel.
Disclosure: HYLETE has partnered with Tons of Goodness in order to conduct this review. This apparel was provided to me free of charge. The opinions expressed in this review are truly my own.
Women's HYLETE Apparel Review
Urban Fleece-Lined Jogger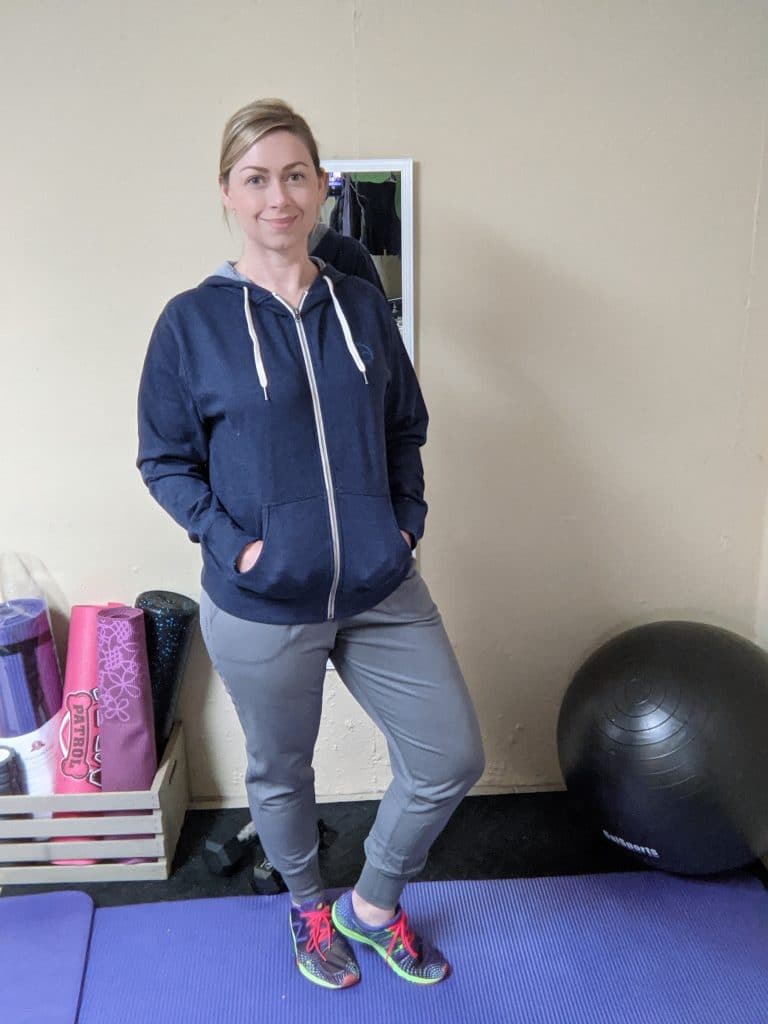 Finding a great jogger that fits well has always been a challenge for me. Most joggers are too tight in the legs, too short, or just boxy. They are usually not made the right way to fit a women's body.
That's why I was so surprised when I put on these joggers and they felt amazing.
The fabric is dreamy with a soft fleece fabric inside and a silky feel on the outside. The fabric is lightweight, yet will keep you warm on cooler days.
The wide drawstring waistband is super comfortable and ensures that your joggers will not slide during any workout.
I wore these joggers during my Morning Meltdown 100 workout and they are super comfortable even through burpees, lunges, and push-up side knee tucks. I never had to pull them up or adjust the legs down. Everything stayed in place so I could focus on my workout!
Overall, these are great joggers that I feel will fit any body shape. The sizing is true to size. For reference, I am 5′ 7″ and wearing the size Large in Cool gray.
I wore them for an indoor workout, but they would also be perfect for hiking, biking, or any outdoor activity.
Click here to Get your Urban Fleece-Lined Joggers
---
HYLETE Luna Tight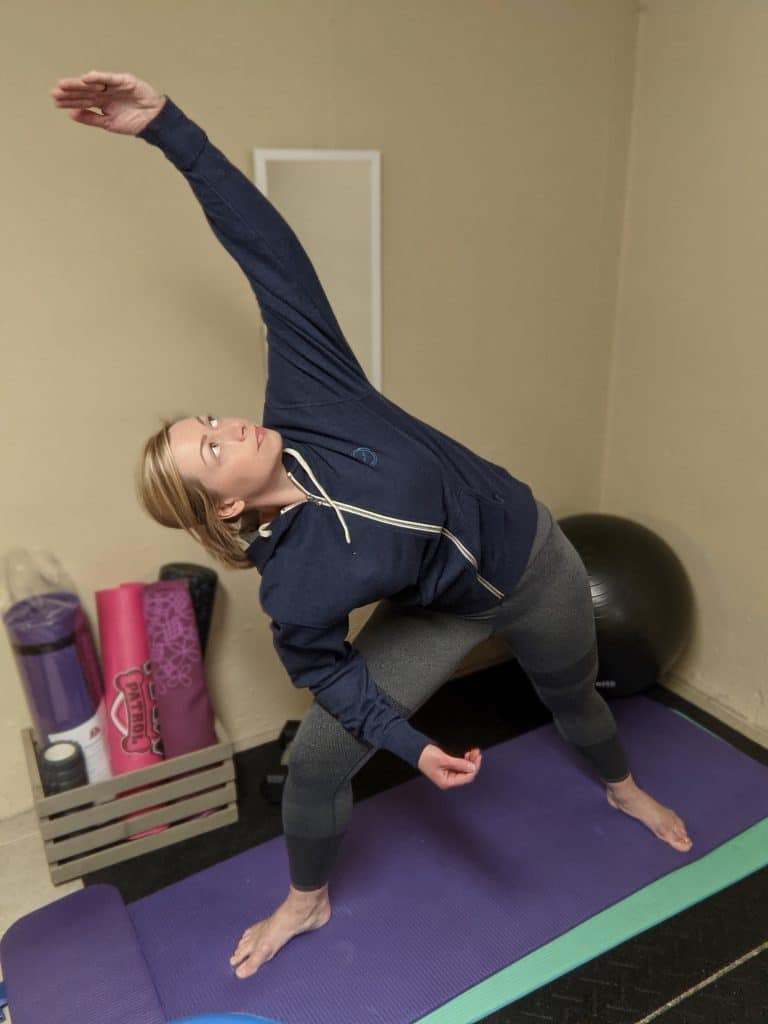 The Luna Tight from HYLETE performed great during my yoga practice. I love the high waist and the light compression that allows these tights to move with you.
The seamless fabric fits smoothly and has the perfect amount of coverage for all of your movements.
I also really like the color and pattern of the fabric. The fabric isn't quite as soft as other leggings that I have worn. However, these stay in place and keep their shape much better than other tights.
These tights are also true to size. I highly recommend them if you're looking for a high-waisted, quality tight.
Click here to Get your Luna Tights
---
HYLETE Luna Sports Bra
Another best seller is the Luna Sports Bra. And I can see why it's a favorite!
This is a perfect match for the Luna Tights. It is soft and made of breathable fabric that offers medium-level support. It's best for low-impact activities like yoga or biking. It's also great for lounging since it's comfortable to wear all day.
This sports bra is made of lightly compressive fabric, so it will keep it's shape while proving light support.
Click Here to Get your Luna Sports Bra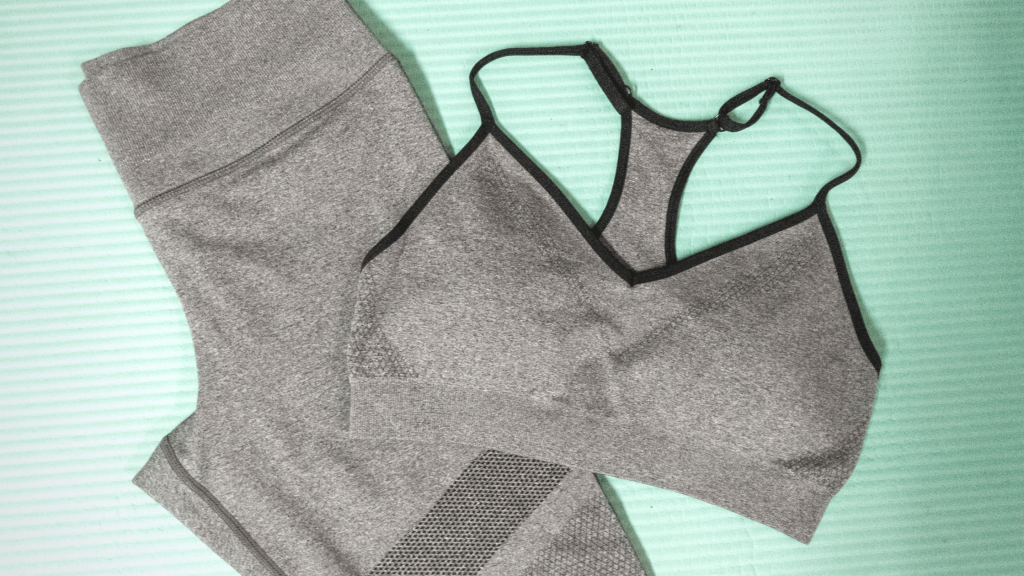 ---
HYLETE Medallion Hoodie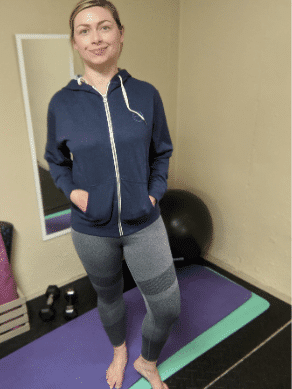 So, I'm pretty much in love with this hoodie and never want to take it off. It is super comfortable with a french terry interior and a cotton exterior. It is fitted without being constrictive and you can pretty much live in it.
The Medallion Hoodie is the perfect length for me. Most sweatshirts I try on are too short or boxy, but this one has a perfect fit.
I also love the thumbholes at the cuff, especially on cooler days. And there is an inner pocket and an eyelet to feed your earbud cord through. It's great for listening to music while working out or going for a walk.
The medallion zip hoodie is available for both men and women in unisex sizing. The sizing for this hoodie is true to size. I have the Vintage Navy/Agean color in Medium. It comes in four other colors. The Vintage Olive color is on my wish list!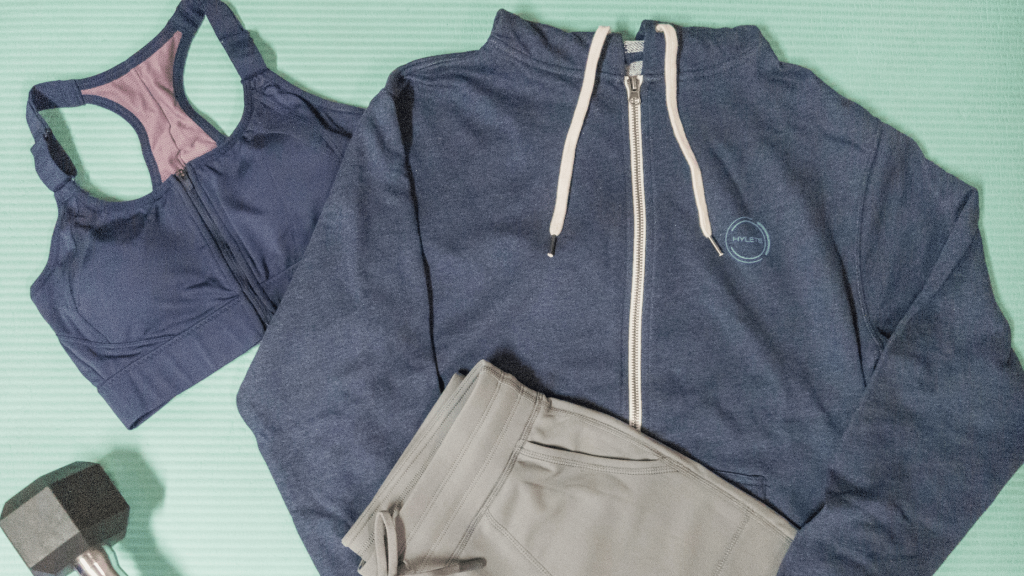 ---
HYLETE Era Sports Bra
The next item I tried out is the Era Sports Bra. I wore it during a Muscle Burns Fat workout, which involves a lot of cardio and jump roping. It took a little bit of adjusting, but after I got it just right this sports bra held everything in place while feeling comfy.
Both the shoulder straps and the band at the bust can be adjusted. It also has a zipper in the front that makes it easy to put on or take off. So, you don't have to adjust every time.
The sizing of this sports bra is true to size and provides high support. I love the Navy/Orchid color and it is also available in Black and Cool Gray.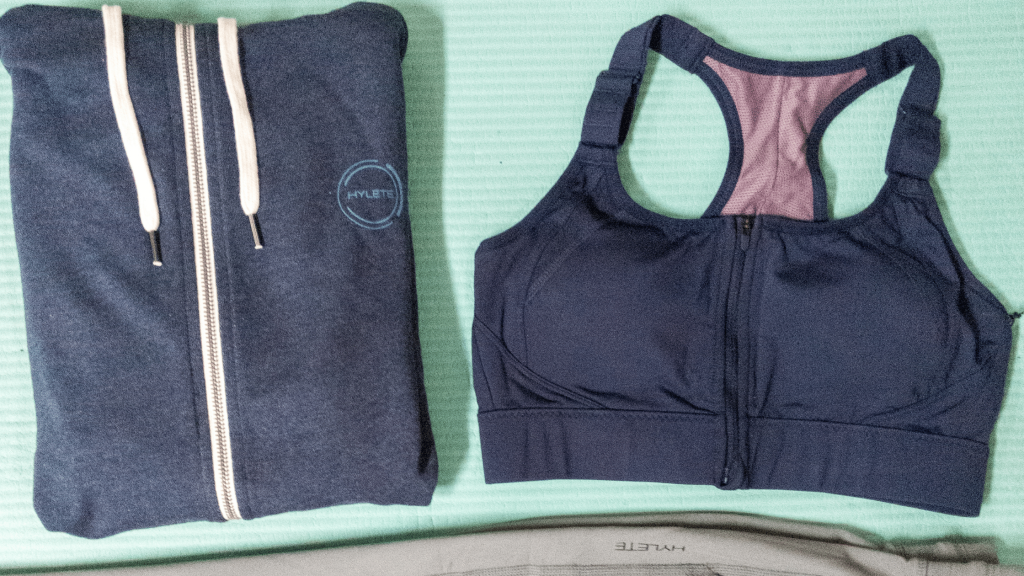 ---
Free Shipping & Returns
As I mentioned, HYLETE's apparel is true to size. Everything I received fit perfectly, which is pretty rare for me. Yet, if you order something and are not totally happy with it they offer free returns and exchanges for orders shipped within the U.S.
Exlusive HYLETE Promo Code
HYLETE has created an exclusive discount code for Tons of Goodness readers!
Use the promo code GOODNESS20 for 20% off original price items anytime you shop at www.hylete.com.
Details: Does not apply to discounted items or clearance. Excludes gift card purchases. Cannot be combined with any other offer. Must be logged in.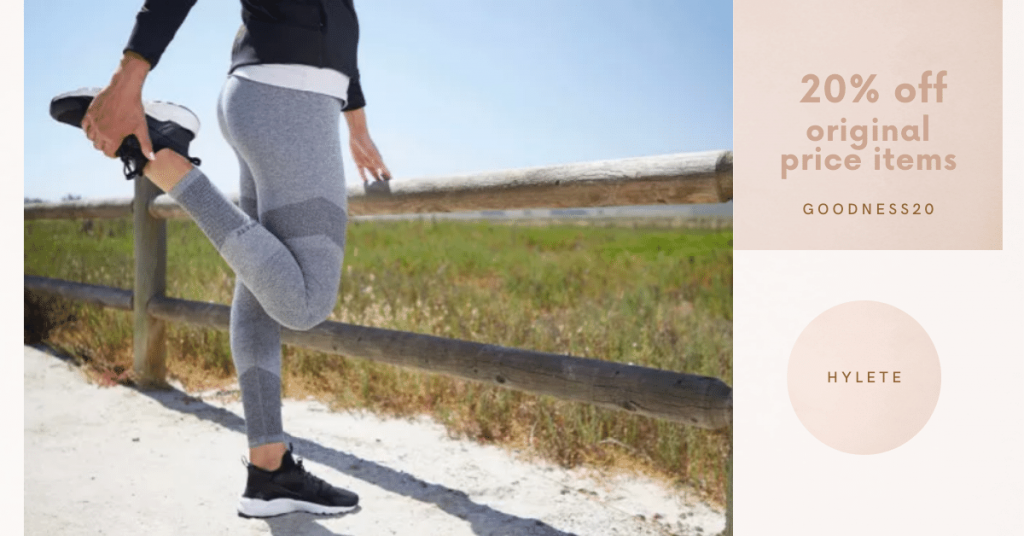 Summary of Women's HYLETE Apparel
HYLETE apparel is designed and built to endure all of your workout sessions. Their products are very high quality, durable, and look great. They are now my go-to source for workout apparel!
Have you tried HYLETE workout apparel? Let me know about your favorites in the comments!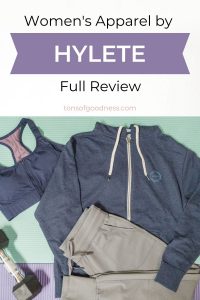 More women's fitness articles:
The Best Workout Shoes for Women [For Every Workout]
Muscle Burns Fat Workout Review and Tips [#mbf review]
Why Walking for Exercise is Worth Your Time
Summary
Reviewer
Review Date
Reviewed Item
HYLETE High Performance Clothing
Author Rating





Product Name
HYLETE Tights, Joggers, Hoodies, and Sports Bras