Starting a blog and a business can be overwhelming. There is so much to learn, which is fun and sometimes frustrating at the same time. I am a researcher at heart, so when starting my business and this blog I, of course, became obsessed with researching everything to do with business and blogging.
So, I want to share this information to provide a resource to other bloggers to help others find great resources and save time doing so. Community and helping each other out is SO important for any group who is determined to grow and be successful. I will continue to add to this list as I learn and grow.
Favorite Books
Pinterest Resources
WordPress Resources
Keyword Search and SEO
Print and Digital Tools
Powered by Creative Market
Loading Preview…
Powered by Creative Market
Organization
Photos and Tools
Blogging Websites + Podcasts
Affiliate Programs & Sponsored Posts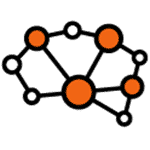 I just got paid to review a product! Join me @intellifluence and you can too!
Blog Submission Sites
Blogs Collection is a huge blog directory which collects all major blogs news articles from all over the globe and it is another oldest blog submission site which was started over 9 years ago. Click the link below and select their "Partner and Regular" listing option to submit your blog for free:
Blogs Directory
Time Management & Productivity
I will keep updating this with great resources for you, so check back soon. If you have favorites that I should add to this list let me know and I will research them. Thank you!