Disclosure: Some of the links in this article are affiliate links, which means that if you purchase through those links I will receive a small commission. For example, as Amazon Associate, I earn from qualifying purchases. If you decide to use these links, thank you!

Think about how many times you have been excited about making a change, accomplishing a goal, or creating a habit. Then a week or two later (or may a couple days later) you have either forgotten all about it. Or maybe even worse, you feel guilty because you remember it, but have done nothing to accomplish it? This post will show you how answering one question will guarantee that you achieve your goals. That question is: Why?

The one and the only way to make things happen is to have a powerful answer to the question, "Why?" There are so many books and apps about behavior change and creating a habit. Sure, they may be useful aids to get to your goal, but if your "Why" is missing or weak I guarantee that you are not going to achieve your goals and dreams.

Understanding Motivation
Motivation is the reason for all behavior and actions of living things. Motives are the 'whys' of behavior—the needs or wants that drive behavior and explain what we do.

One important theory that distinguishes between different types of motivation or reasons for behavioral engagement is self-determination theory developed by Richard M. Ryan and Edward L. Deci. According to Ryan and Deci, there is a continuum of motivation ranging from amotivation to intrinsic motivation.

Amotivation
Amotivation is the state in which an individual lacks the intention to act. Individuals reporting being amotivated toward health behaviors are unable to identify the reasons why they act, and tend to have low intentions and poor uptake and adherence to health behaviors.
Individuals in the amotivation stage have no apparent interest in engaging in health behavior, do not consider the need for change, and are resistant to suggestions of change. Basically, this means that a person may be told by someone, maybe a loved one or a health professional, that they should engage in a healthy behavior and that person could care less and has no intention to do anything differently. Or, maybe that person just isn't ready to think about the need for change.
I want to note that amotivation can be a state in which a person just isn't in a time in their life when they can be intentional and feel in control about something that may help better their lives. For instance, when I first read Marie Kondō's book, The Life-Changing Magic of Tidying Up: The Japanese Art of Decluttering and Organizing, I thought that organizing and decluttering sounded like a good idea, but I didn't feel excited or committed to following through. I was at a time of my life when I did not feel that I could make this goal a priority.
However, when picking this book up again today and reading it I feel that my perspective has changed and that I am ready to value and take control of this aspect of my life. Kind of like when people say that they have an "aha'" moment or an epiphany. Some things in life just don't come to you until you are ready.
Extrinsic Motivation
The second type of motivation is extrinsic motivation. Extrinsic motivation is engaging in a behavior in order to earn external rewards or avoid punishment. This type of motivation arises from outside the individual.
This type of motivation can be highly effective. Just look at all of the examples in your own life of things that you do in order to gain some type of external reward. For example, completing work for money, running a race for the medal (or the free pizza), or completing a task to receive praise.
The problem with this type of motivation is that it focuses on the reward and not the action. Stop the reward and the behavior will stop. Processes involved with extrinsic motivation include rewards and punishments, compliance, and conscious valueing.
If you are motivated only by external rewards and do not have a strong answer to "Why?" then you are not likely to achieve your goals and dreams.

Intrinsic Motivation
The final type of motivation on the self-determination continuum is intrinsic motivation. Intrinsic motivation refers to behavior that is driven by internal rewards. In other words, the motivation to engage in a behavior arises from within the individual because it is naturally satisfying to you.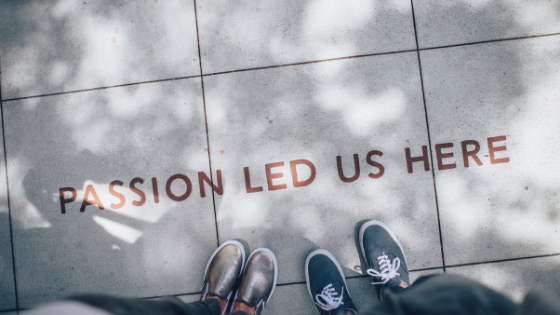 The advantages of greater internalization are diverse, including more behavioral effectiveness, greater persistence, and enhanced subjective well-being. Further, research has shown that those who are internally motivated:
Are more likely to adhere to exercise over time and enter the state of flow.
Have a higher perceived competence and psychological well-being.
Are more likely to focus on tasks and avoid distractions.
Have greater success in exercise endeavors.
Are more forgiving of mistakes and are more focused on learning and improving.
Are thankful for progress.
This tells us that:
People with a high sense of self-determination are more likely to stick with their goals and achieve them.
Click To Tweet
Processes that show up with intrinsic motivation include interest, enjoyment, and inherent satisfaction. Self-determination allows people to make their own choices and feel in control of their own lives.
To develop instrinsic motivation you need to know 'why' you are working toward a goal. Your personal answer to "why" will guide your interests, enjoyment, and satisfaction.

Find Your Why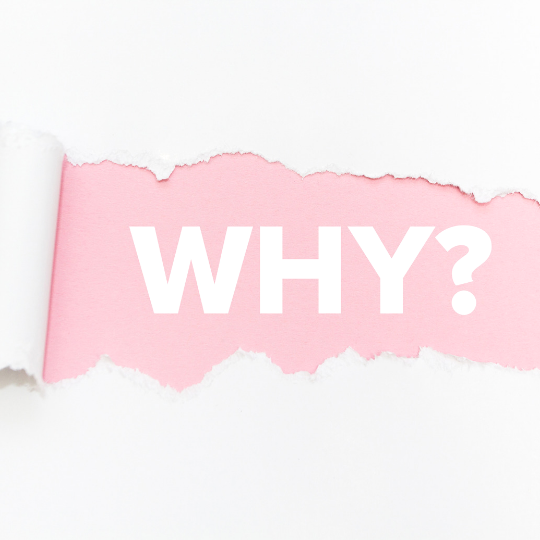 So, now that you know all about motivation we can talk about your WHY. First, you need to know your goal. Close your eyes and really think about what you want in your life. Do you want to start a business? Go back to school? Want to be healthier? Want to make time for yourself? It can be anything as long as it's important to you. Now open your eyes and write it down in big, fat meaningful letters. Take your time and make sure that you are specific and include details. The goal you are writing is a vision of what the end result will look and feel like.
For example, goals may look like, "I will eat 5 serving of vegetables every day" or "I will run a half-marathon by the end of this year" or "I will start a blog" or "I will learn to play an instrument". You get the idea.
My personal goal is: I want to have a clean, organized home that feels warm and inviting.
Next, think about and write down all of your Why's. This gives you a reason to work toward your goal. A reason to choose what you're choosing. Answering "Why" also helps you to truly believe that what you are doing will help. You may need to do a bit of reading and research to find your proof that your goal will have an impact. If you know your WHY You'll be able to make more intentional choices.

Remember Why You Started Worksheet
I have created a printable "Remember Why You Started" worksheet that you can print for each of your goals. Hang it up on your refrigerator, in your office, or anywhere where you will see it every day. A visual reminder will become a constant reminder of your goals, your dreams, and of what you want to achieve.

Surround yourself with reminders of your dreams.

Enter your name and email to download the FREE worksheet!

[email-download download_id="5267"]
Combine Extrinsic and Intrinsic Motivation to Boost Your Motivation

Even if you are full of intrinsic motivation about a goal or habit, you can still use external rewards to further boost your resolution to reach your goals.

For example, I exercise every morning because I enjoy it, it makes me feel good mentally and physically, I want to prevent health conditions, I want to be a role model for my daughter, and if I didn't I would feel like a sloth for the rest of the day (thanks a lot Hashimotos ?). These are all examples of intrinsic motivation. Then, after I exercise I mark it off on my calendar, I check my Fitbit to see how many steps I have, then I post in a Facebook accountability group, which makes me feel supported in my goals and it helps to see that others are working out too. These are all external motivators and it seems that I have a lot of them! For more information about accountability groups and rewards check out my post, How to Find Your Winter Workout Motivation.

I am excited for you to print your worksheets and get started! I would love to hear about your goals and WHY you want to reach them. Comment below, find me on Facebook, or send me an email!

Do you love this post!? Please share the goodness and click on an image to pin or share on Instagram and Facebook and hashtag it #tonsofgoodness. Thank you!