Disclosure: Some of the links in this article are affiliate links, which means that if you purchase through those links I will receive a small commission. For example, as Amazon Associate, I earn from qualifying purchases. If you decide to use these links, thank you!

"Pop quiz. Which of these do you agree with?
I would love to stop wasting my time constantly looking for ways to eat less and weigh less.

I would love to have a strong, healthy body.
I would love to be confident and happy.

I can make a change and do hard things. (I will answer this for you: YES you can!)
If you agree with one or all of these statements then strength training is for you. If you did not agree with any of these statements, then keep reading and hopefully, I will change your mind!
WHAT IS STRENGTH TRAINING?
Strength training is any physical activity designed to improve muscular fitness by exercising a specific muscle or muscle group against external resistance. Basically, strength training = activities that make muscles stronger. It's amazing how something that sounds so simple can have so many incredible benefits and change your life.
What is awesome is that there is a program for EVERYONE! You can choose to use dumbbells, resistance bands, kettlebells, weight machines, body weight, or barbells. I have tried and loved all of these. Before we talk about how to get started, let's talk about the amazing ways that strength training can help you to be more and change your life.

HOW STRENGTH TRAINING CAN CHANGE YOUR LIFE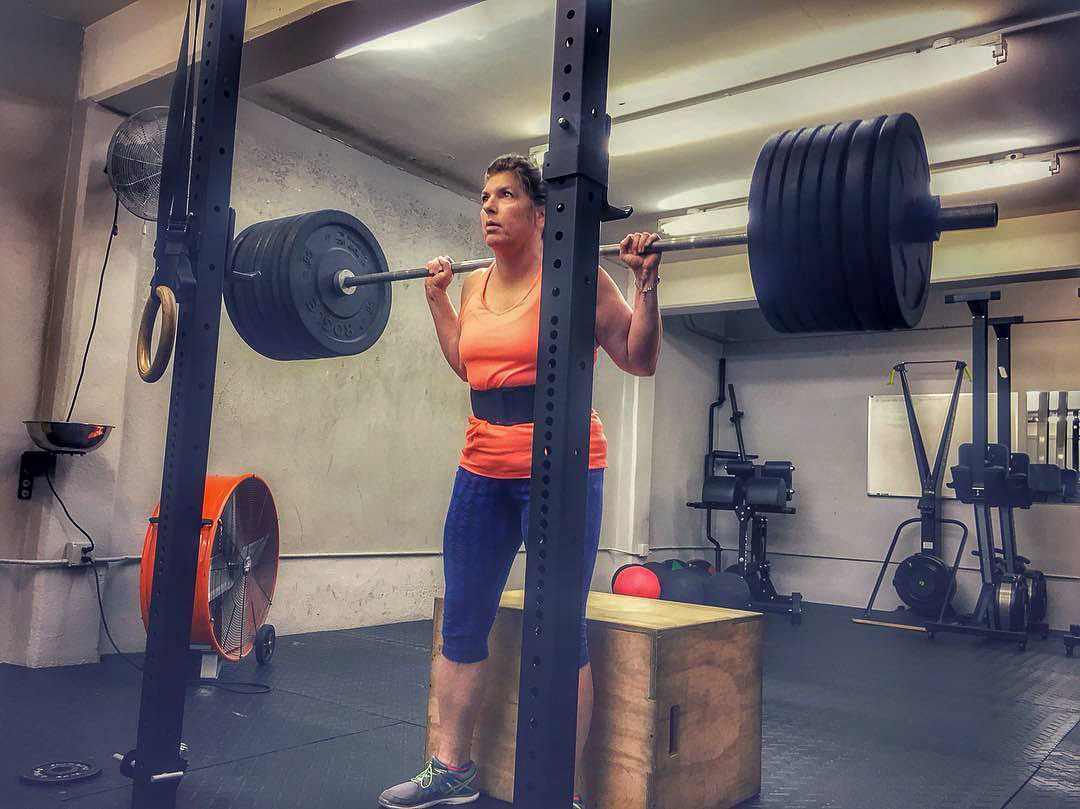 1. Focus on being MORE

For as long as I can remember girls have been told to be less, to be smaller, and that "skinny" equals being worthy and good. No wonder that, according to the Center for Disease Control and National Association of Eating Disorders, by age 6 girls start to express concerns about their own weight or shape and may already be dieting. Additionally, around half of elementary school girls are concerned about their weight or about becoming "too fat". Furthermore, nearly 80% of adult women say that watching the women on television make them feel bad about themselves. I'm sure this is higher with a constant bombardment of filtered Facebook posts and Instagram feeds.

This makes me sad and angry to think that my daughter might experience this and that most of my friends are probably experiencing low self-esteem and possibly depression due to comparisons and expectations.

It doesn't have to be this way!
One benefit of strength training is that you can change your focus from being smaller and losing to building strength and growing.
Think about all the time in your life you have wasted trying to be less and to be smaller. Why?! I myself have just recently begun to realize that I have wasted precious time (mentally and physically) obsessing over being less.
My mindset started to shift when my daughter started joining me in our home gym (aka my basement) for workouts. I realized that I didn't want her to know that I was trying to lose weight, even at the time I was. So, I began to teach her about why exercise is good for you in terms that she can understand, for example, running to strengthen my heart, weights to build muscle, etc. After a while, I began to realize that these are the things that I need to focus on myself.

Nia Shanks, coach and author of Lift Like a Girl, perfectly outlines this mindset. She states in her article, 13 Ways Women Can be MORE, Not Less, that "Instead of looking for ways to constantly eat less and weigh less, let's focus on building up and growing. For example,

INCREASE your self-confidence
Add MORE weight to the barbell
INCREASE your physical (and mental!) strength
GAIN a better body-image
BUILD UP your stamina and energy levels
ENHANCE your overall life"
Pretty amazing, right? Now instead of weighing myself and setting weight loss goals (and letting my mood and self-worth be determined by that number) I set goals for increasing the weight I can lift and building strength.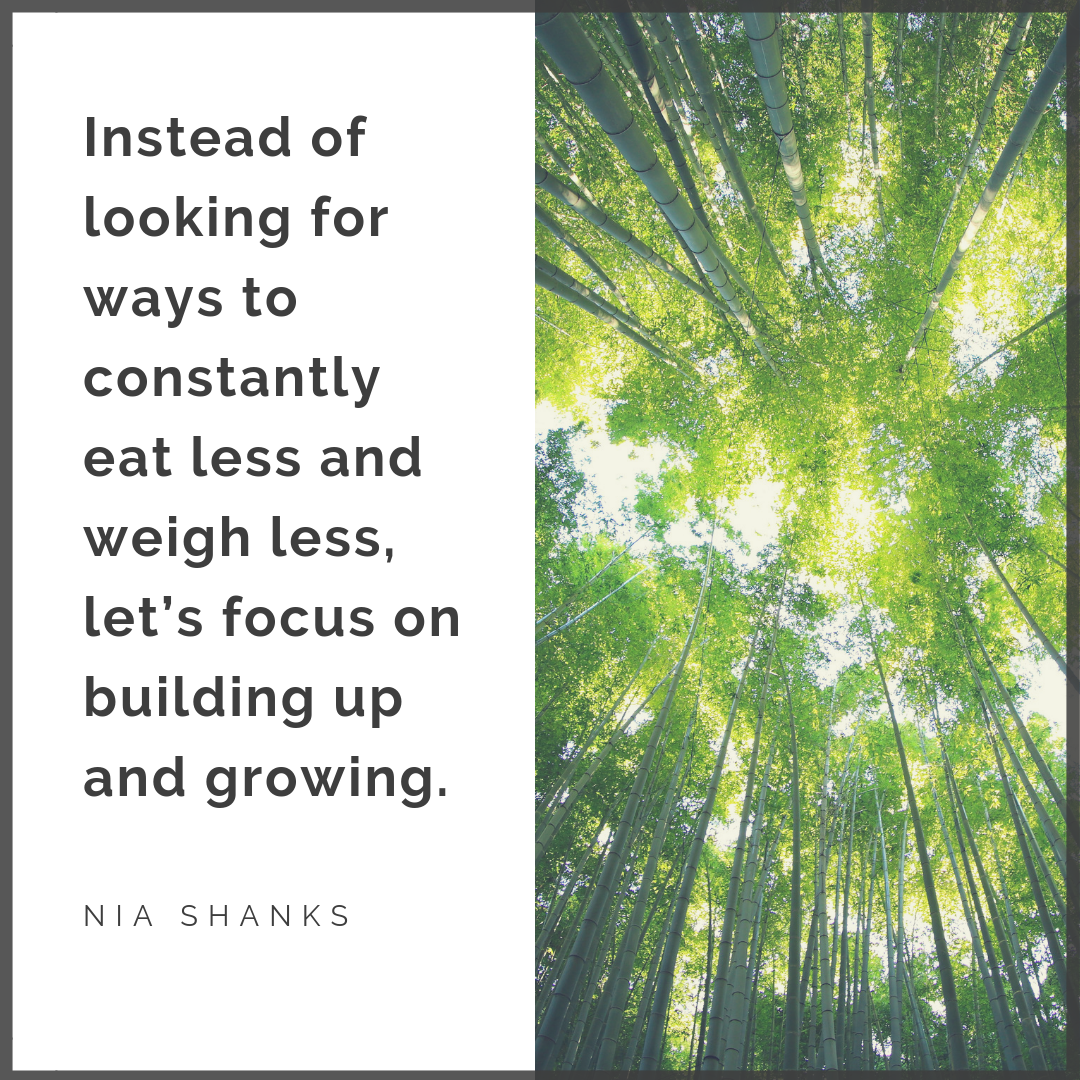 2. Food as Information

Another benefit of strength training is that it supports a shift from a diet mentality to a "food as information" mentality. Dieting and restricting drains your energy and self-esteem in a big way. How often do you restrict calories and feel tired, have headaches, and experience terrible moods? How often do you view exercise as a punishment for burning off something "bad" you ate? Why do that to yourself?
If you are trying to build muscle, restricting calories does not work. Your body needs healthy food! Every food decision we make sends a message to our body. Strength training will help you to shift your mindset and think about what you need to eat to train and feel your best.

Food is information. It's communication. It's a set of instructions that you give your body to accomplish amazing things.

Precision Nutrition
3. A Strong Body

In addition to shifting the focus to be more and thinking of food as information, strength training has some pretty amazing physical health benefits:
Heart Health: Strength training is awesome for your heart health. A recent study completed at St George's University found that strength training activities have a greater effect on cardiovascular risk factors, including high blood pressure and high cholesterol, than typical cardio exercise.
Increased muscle mass: Muscle mass naturally decreases with age. At some point in your 30s, you start to lose muscle mass and function. Physically inactive people can lose as much as 3% to 5% of their muscle mass each decade after age 30! Luckily, strength training can help preserve and increase muscle mass.
Stronger bones: Strength training increases bone density and reduces the risk of fractures.
Joint flexibility: Strength training helps maintain joint flexibility and can reduce the symptoms of arthritis.
Balance: Strengthening exercises can increase flexibility and balance as people age, reducing falls and injuries.

Not only is weightlifting emotionally empowering for women, it can help us become better athletes, prevent injury and offset the risk of developing chronic medical conditions such as osteoporosis.


– Shana Verstegen, ACE Certified Personal Trainer
4. A Strong Mind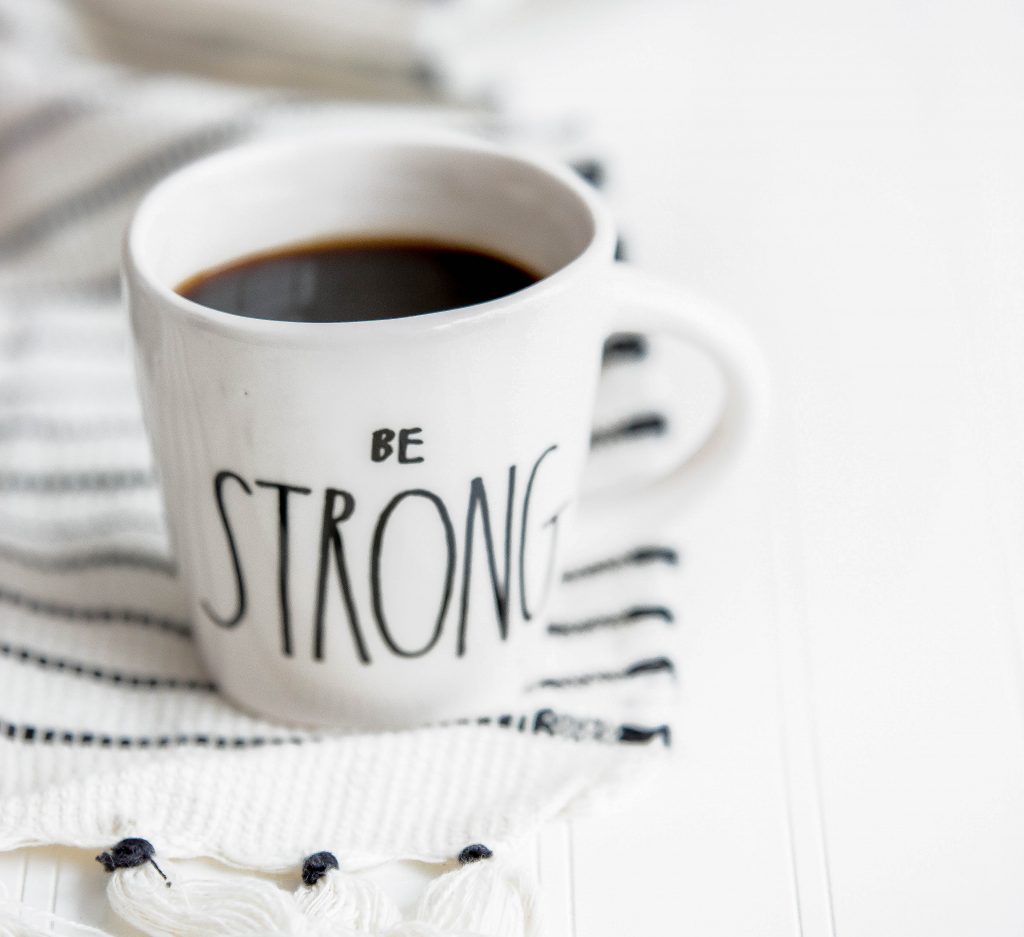 Strength training can also improve several major mental health conditions. In addition, the research is convincing that resistance training can improve cognitive function. An extensive literature review was published in the American Journal of Lifestyle Medicine with findings indicating that the benefits of strength training on mental health include:
Improved memory
Improved executive control
A decrease in depression symptoms

A decrease in chronic fatigue
Improved quality of sleep
Improved cognition
Less anxiety
Improved self-esteem
GET STARTED…NOW!

In summary, strength training can change your life! If you do not already strength train then it's time to start. You can begin a program at home with little equipment or in the gym. Some choices for weights include:

Body weight. You can do many exercises with little or no equipment. Examples are pushups, pullups, abdominal crunches and leg squats.
Resistance tubing. Resistance tubing is inexpensive, lightweight tubing that provides resistance when stretched. You can choose from many types of resistance tubes in nearly any sporting goods store.
Free weights. Barbells and dumbbells are classic strength training tools.
Weight machines. Most fitness centers offer various resistance machines. You can also invest in weight machines for use at home.
The following is some of the equipment that I use:
Safety First
No matter what type of weights you choose to use please make sure to be safe!
The American Council on Exercise (ACE) has an extensive exercise library that provides a detailed description of 100's of exercises and photos to help ensure proper form.
If you have any health issues you can work with a personal trainer to ensure that you are lifting weights safely and to determine what type of strength training is best to meet your needs and abilities.
Nia Shanks also has a great beginner strength training guide that includes demonstration videos.
How to Choose a Program
I would highly recommend choosing a structured strength training program and track your weights each time you workout. It is fun and rewarding to see your improvements on paper. Even if I can't go up in weight I can usually do a couple more reps. I love a challenge!

There are so many programs to choose from. These are a few programs that I have enjoyed:
Beachbody LIIFT4 – I LOVE this program. I am on my second round of this eight-week program and plan to another round. Each workout is 30 to 38 minutes. It combines weightlifting, HIIT, and a core routine. All you need is a set of light, medium, and heavy weights (depending on your fitness level).

Beachbody's 80 Day Obsession – This program is pretty amazing. It includes 80 unique "real-time" workouts and a Timed-Nutrition Eating Plan. The workouts are 30 to 60 minutes each and it does include two cardio days per week. You will need dumbbells (light, medium, and heavy, depending on your fitness level), strength slides, resistance loops, and a mat if you're working out on a hard floor.

Lift Like a Girl Dumbbell Workout by Nia Shanks. If you have dumbbells at home use this program for great results. There are exercise-demonstration photos, a four-week dumbbell workout program, and printable workout logs.
Strong From Home by Noelle, founder of Coconuts and Kettlebells – Strong From Home is a progressive, modifiable fitness program that can serve as a stand-alone program for improving fitness, or supplement to an existing training plan. Her site also has tons of great fintess resources.

StrongLifts | Strength Training and 5×5 Workouts – If you love a challenge and want to feel like a badass then this workout is for you. Get stronger with free weight compound barbell exercises like Squats, Deadlifts and Bench Press. Simple, effective strength training workouts that work.
Like I said before, if you have any health issues, please work with a personal trainer or physical therapist to determine what type of strength training is best to meet your needs and abilities. Be safe and strong!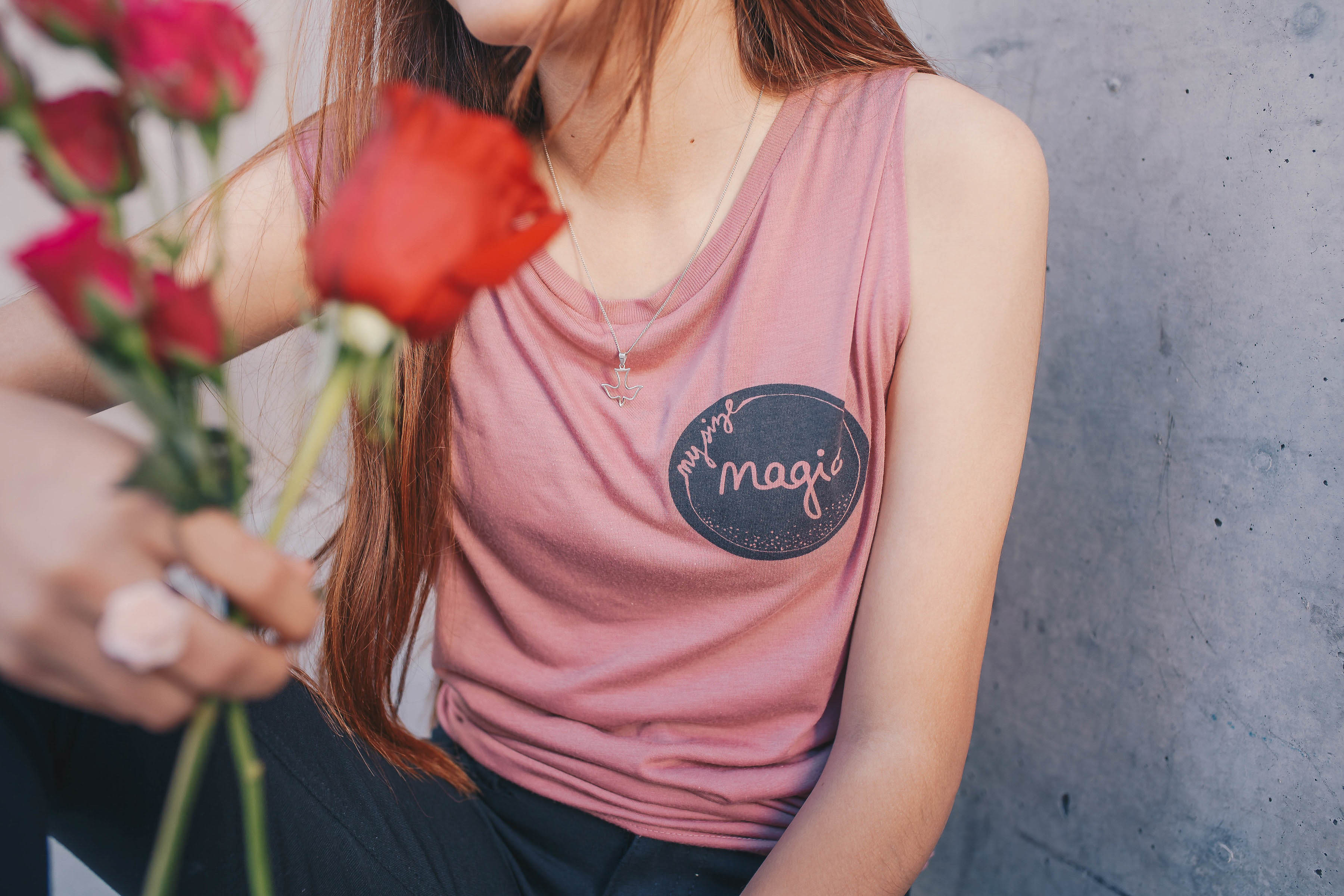 I hope this post has inspired you to begin strength training and to be MORE! Please share the goodness and pin this post or share on Instagram and hashtag it #tonsofgoodness. Thank you!
Wishing you tons of goodness in your life,
Kat