Disclosure: Some of the links in this article are affiliate links, which means that if you purchase through those links I will receive a small commission. For example, as Amazon Associate, I earn from qualifying purchases. If you decide to use these links, thank you!

A thumping heart is your body's way of saying thank you.
Everyone knows that exercise is good for your heart. That's why sweat-inducing activities like running are called "cardio", right?
But did you know that exercise can actually help prevent and reverse heart disease? Well, it is possible. In this post, I am going to show you how to take control of your heart health with exercise. I know some people cringe at the word "exercise", but seriously you won't have to do as much as you think to have a positive impact on your heart.
Why is Your Heart Health Important?
Your heart is clearly one of the most vital organs in your body. It is responsible for pumping life-sustaining nutrients and oxygen to the rest of the body while sending body waste to the liver and kidneys for disposal. Without a strong heart, you cannot have a strong body.
Heart disease is the leading killer of women, claiming about one in every four females' lives in the United States.
Our risk for heart disease increases as we age and younger women are affected by it as well. The Women's Heart Foundation reports that of the 435,000 American women who have heart attacks annually, 8% of them are younger than 55.
What is Heart Disease?
Heart disease is a range of conditions that affect your heart. These include blood vessel diseases, heart rhythm problems (arrhythmias), and heart defects you're born with (congenital heart defects).
The term "heart disease" is often used interchangeably with the term "cardiovascular disease." Cardiovascular disease generally refers to conditions that involve narrowed or blocked blood vessels that can lead to a heart attack, chest pain (angina) or stroke. Other heart conditions, such as those that affect your heart's muscle, valves or rhythm, also are considered forms of heart disease.
How Does Exercise Help Prevent and Reverse Heart Disease?
Lowers blood pressure. Regular exercise helps to keep arteries and other blood vessels flexible, which helps your heart muscle become more efficient and better able to pump blood through your body. This means that the heart pushes out more blood with each beat, allowing it to beat slower and keep your blood pressure under control.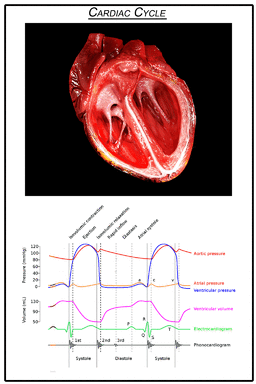 Improved exercise tolerance. When you exercise regularly, your body's tissue (including the heart) does a better job of pulling oxygen from your blood. Therefore, your heart will work better under stress and keeps you from getting winded during high-intensity activities. I don't know about you, but I sure don't want to be winded after going up a flight of stairs or when playing with my daughter.
Improves cholesterol levels. Exercise increases your levels of HDL cholesterol, the "good" cholesterol that lowers heart disease risk by flushing the artery-clogging LDL or "bad" cholesterol out of your system.
Reduces inflammation. As we age, low-grade inflammation, your immune system's response to any sort of injury, begins to thicken the arteries and vessels that transport your blood, making it more difficult for your heart to do its job. Luckily, when you start exercising your muscle cells release a small protein called Interleukin 6, or IL-6, which appears to play an important role in fighting inflammation.
Lowers stress. Stress hormones can put an extra burden on your heart. Exercise can help you relax and ease stress. Who doesn't want less stress?
Less Fat Around Your Heart. Often called "belly fat," visceral fat sits in the abdominal cavity in and around the body's internal organs, including the heart. High levels of visceral fat, no matter what your weight, are most strongly associated with cardiovascular disease and death. Exercise can help to decrease this dangerous visceral fat.
An ounce of prevention is worth a pound of cure.

Benjamin Franklin
How Much Exercise is Enough?
So, how much exercise do you need to win at heart health? The consensus among studies is that the optimal amount of exercise is:
30 minutes or more of moderate-intensity activity daily.
Moderate-intensity activities are any activity comparable to walking briskly at about 3 to 4 miles per hour. This can include just about any exercise you can think of (yoga, biking, walking, elliptical training, playing tennis, running, playing tag with your kids, etc.).
It has also been shown that repeated intermittent or shorter bouts of activity (such as 10 minutes) have similar cardiovascular benefits if performed at the moderate intensity level. People who already meet these standards (if you've been working out for a while) will receive additional benefits from more vigorous activity.
The more you exercise, the lower your risk.

Mayo Clinic

Short on Time?
If you have difficulty fitting in 30 minutes a day, then interval training is a great option. Interval training allows you to accomplish the same amount of exercise "work" in less time. For example, you could reduce your moderate 30-minute workout to 15 or 20 minutes of interval training and still have the same cardiovascular benefits.
Interval training simply means alternating between short bursts of intense exercise and brief periods of rest (or a different, less-intense activity). I really like the youtube videos made by sickfitbootcamp.
I also like the app 12 Minute Athlete, which is a HIIT (high-intensity interval training) workout regimen consisting of short, effective workouts based on calisthenics, cross-training and functional fitness.
For more information about HIIT, check out this article:
Short on Time? Try a HIIT Workout At Home
You could also create your own interval workout using the exercise you like the most. For example, warm up for 15 minutes. Then run, bike, or row for 3 minutes at 90 to 95 percent of your maximum heart rate (should feel like 8.5 or 9 on a scale of one to 10). Take three minutes active recovery (you're still moving, but at an easy pace) and repeat the 3 on/3 off pattern three to four more times.
Some people find pushing their limits invigorating and fun; others avoid it completely. But you don't necessarily need to stick to interval training all the time.
You can, for example, do interval training on one day and switch the next day to longer-duration, moderate-intensity exercise. It is usually recommended that you "recover" by doing moderate intensity exercise the following day (basically if you are feeling sore then don't do two high intensity training days in a row).
What About Strength Training?
Strength training is my fav and luckily can significantly improve your heart health as well.
Research conducted at Appalachian State University shows that moderate-intensity strength training significantly lowers blood pressure even more so than cardiovascular exercise.
Scott Collier, researcher and professor of cardiovascular exercise science, indicates that this is because strength training increases blood flow while you are lifting weights and helps you build lean muscle. This gives your cardiovascular system more places to put its blood, thereby reducing pressure on your arterial walls. Strength training has also been found to improve cholesterol levels and decrease visceral fat.
Also, if you are completing circuits during your strength training sessions, you are definitely working your heart. I know that after the first set of a circuit in Beachbody's LIIFT4 I am sweating and my heart rate is up.
Putting it all Together
Everyone's schedule will look different, but I wanted to give you my workout plan as an example:
| | |
| --- | --- |
| Monday | Strength training and HIIT |
| Tuesday | Strength training |
| Wednesday | Walking 30 minutes and Yoga |
| Thursday | Strength training and HIIT |
| Friday | Strength training and HIIT |
| Saturday | Running 30 minutes |
| Sunday | Yoga 30 minutes |
I sometimes mix this up a bit depending on how my body is feeling. Also, I walk as much as I can throughout the day to avoid sitting and to keep my energy up. I am using my treadmill desk when writing this, which I have found helps to keep me focused and helps me to get to my 10,000 steps a day pretty easily.
Like I said, everyone's schedule will look different. You may prefer to walk each day or do yoga every day, do what works best for you! If you are looking for ways to stay motivated check out my post, How to Find Your Winter Workout Motivation.
Always check with your doctor before starting an exercise program. They can help you find activities that will increase your heart health without the risk of injury.
You Can Do This!
You deserve to make time for yourself and to get the exercise you need to prevent and reverse heart disease. Make sure to check out this post to make sure that you reach your goals: Want to Reach Your Goals? Here's How.
I hope this information is helpful to you and your family. Do you have a personal story you would like to share? What is your favorite way to exercise? I would love to hear from you!
*Please note that the information in this blog post should not be used to diagnose, treat, prevent or cure any disease or condition. This information is not a substitute for medical advice from your health care professional. For more details see my medical disclaimer here.
Exercise for Heart Health