Disclosure: Some of the links in this article are affiliate links, which means that if you purchase through those links I will receive a small commission. For example, as Amazon Associate, I earn from qualifying purchases. If you decide to use these links, thank you!

My mission with today's dinner recipe roundup post is to share amazingly delicious, easy to make gluten-free and dairy-free dinner recipes that you will LOVE and will add to your weekly meal planning.  I have been eating gluten-free and dairy-free for about five years now and I am always on the search for yummy recipes that I can make quickly on weeknights.
These recipes are all awesome as leftovers too. I save time by doubling my recipes and saving half for the next night's dinner. Or, if your family isn't a fan of leftovers you can save them for your lunch for yourself..a win for you!
And if you find something you love from this list, definitely be sure to share it with friends and leave a comment below sharing which ones were your favorites!
The Recipes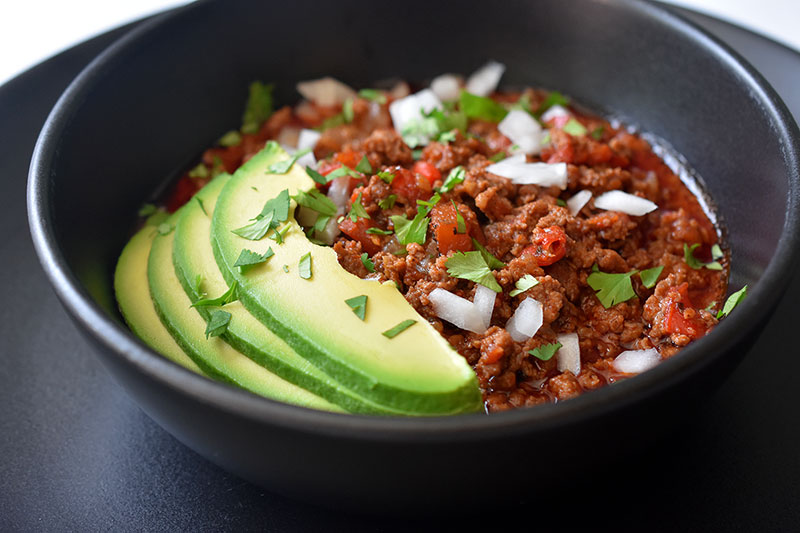 You can't go wrong with choosing a dinner recipe from Nom Nom Paleo. This meaty, fragrant chili is inexpensive to make, packed with robust flavors, and can feed a crowd. I think that the ingredient that makes this recipe special is the fish sauce. Love the umami flavors. The recipe is made using an Instant Pot, but there are also instructions for the stovetop and slowcooker. This recipe is paleo and Whole 30 friendly.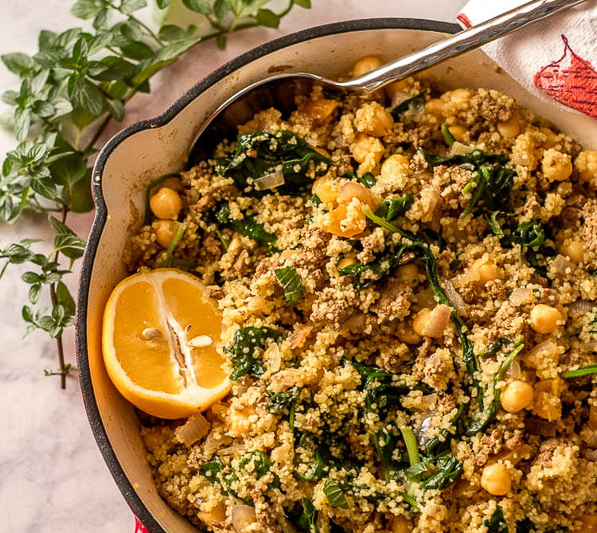 I first want to note that couscous is NOT gluten-free. You can easily substitute the couscous in this recipe for rice, cauliflower rice, or quinoa. Both will taste great with this recipe. Or you can try Fonia, an African Supergrain. This fragrant One Pot Minced Lamb recipe combines Middle Eastern spices with dried fruit, spinach, and chickpeas in the ultimate quick and healthy meal. I love mine garnished with chopped pistachios and cilantro. For a paleo option, substitute the couscous with cauliflower rice and leave out the chickpeas (but the chickpeas are tasty, so maybe just make an exception this time and leave them in ?).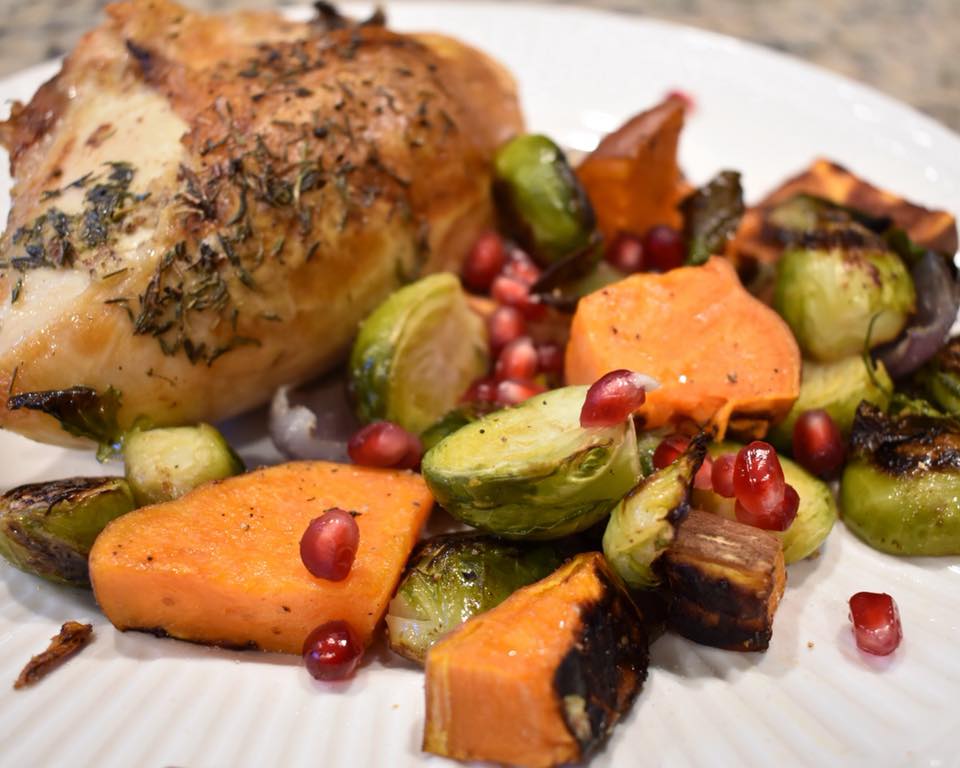 This is a super easy roasted dijon chicken and fall vegetables recipe that is great for dinner or for meal prep for the week. This recipe features my favorite vegetables: sweet potatoes, red onion, and Brussel sprouts. You could easily switch out the vegetables or add your favorites. Butternut squash would also be a great substitution for the sweet potatoes. I love the sweet, tart flavor of the Granny Smith apples with this as well. Yum!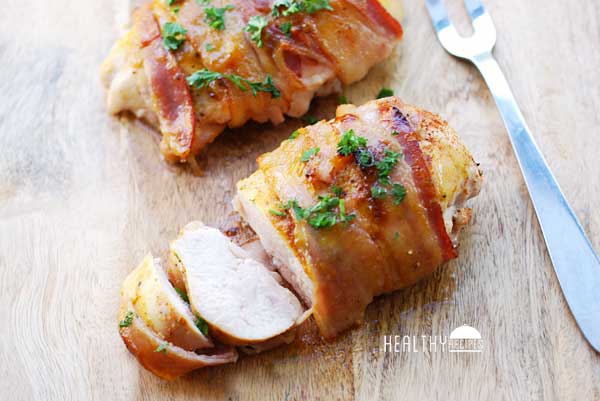 I love this dinner recipe because..Bacon! The bacon adds a delightfully smoky flavor, and keeps the chicken breast extra juicy. The honey-mustard sauce finishes the dish, creating a delicacy out of the simplest of ingredients.  I sometimes add cayenne pepper to mine for an extra burst of flavor. I also broil them for about 2 to 3 minutes after baking to crisp up the bacon.  This one is super easy to make. I usually serve with a side salad or steamed vegetables.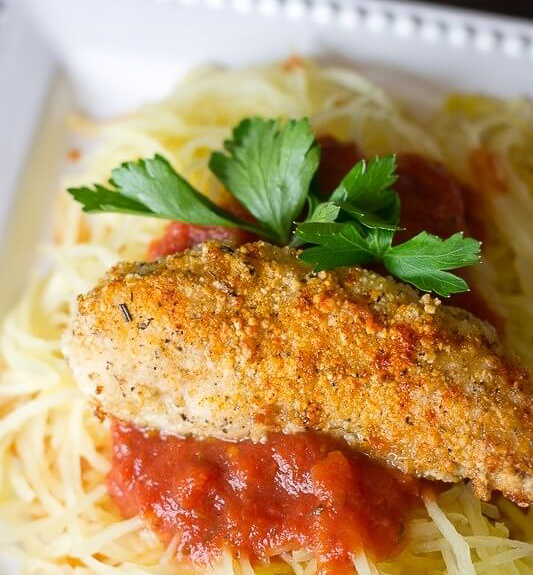 These healthy, kid-friendly Italian Paleo Chicken Fingers are grain free, gluten free, dairy free and sugar-free. Lightly breaded and pan fried in coconut oil to a golden brown. You can also bake these and then broil for a couple minutes to brown. These are great served with spaghetti squash or dipped in marinara. This is a great lunch recipe to pack for you and your kids too.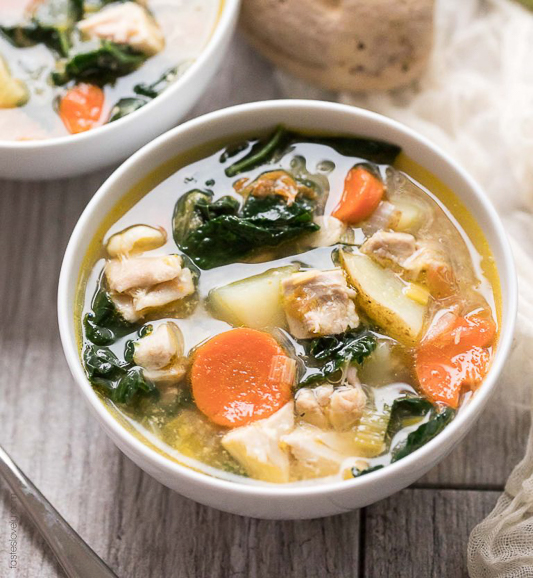 This is the perfect soup. It is flavorful and is packed with vegetables, protein, and nutrients. It's super easy to make and is kid-friendly. I love that it is made with leeks, kale, carrots, and onions. This recipe is gluten free, grain free, sugar-free, and dairy free. I cook mine in my favorite Le Creuset Enameled Cast-Iron French (Dutch) Oven.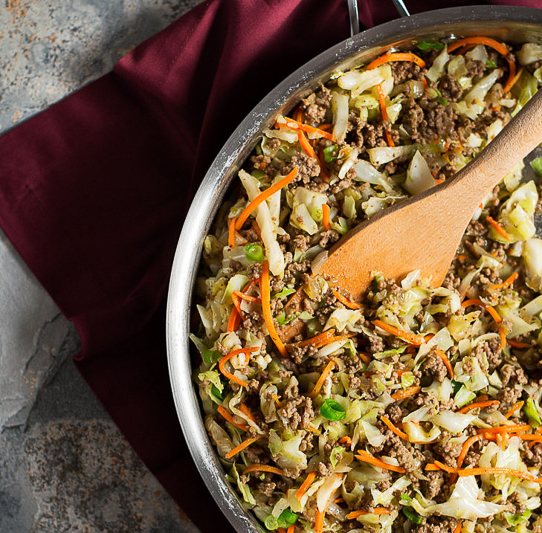 This Healthy Egg Roll in a Bowl has all of the great flavor of Egg Rolls, but is an easy, one pan meal without the carbs and grains of typical egg roll wrappers. This recipe is loaded with healthy vegetables including carrots, cabbage, onions, and garlic. I use a food processor to quickly shred the carrots and cabbage. For this recipe I use organic coconut aminos in place of tamari. I serve this recipe over white rice or cauliflower rice. It is great for leftovers too!

This is another super easy meal prep or weeknight dinner recipe. This Jerk Chicken with Pineapple Black Bean Salsa is incredibly simple, but still big on flavor. The spicy jerk seasoning perfectly compliments the sweet pineapple salsa, and the black beans add bulk and extra protein to the meal without adding a lot to the cost. And even better yet, you can serve this meal hot, or eat the leftovers cold for lunch. I could eat this everyday!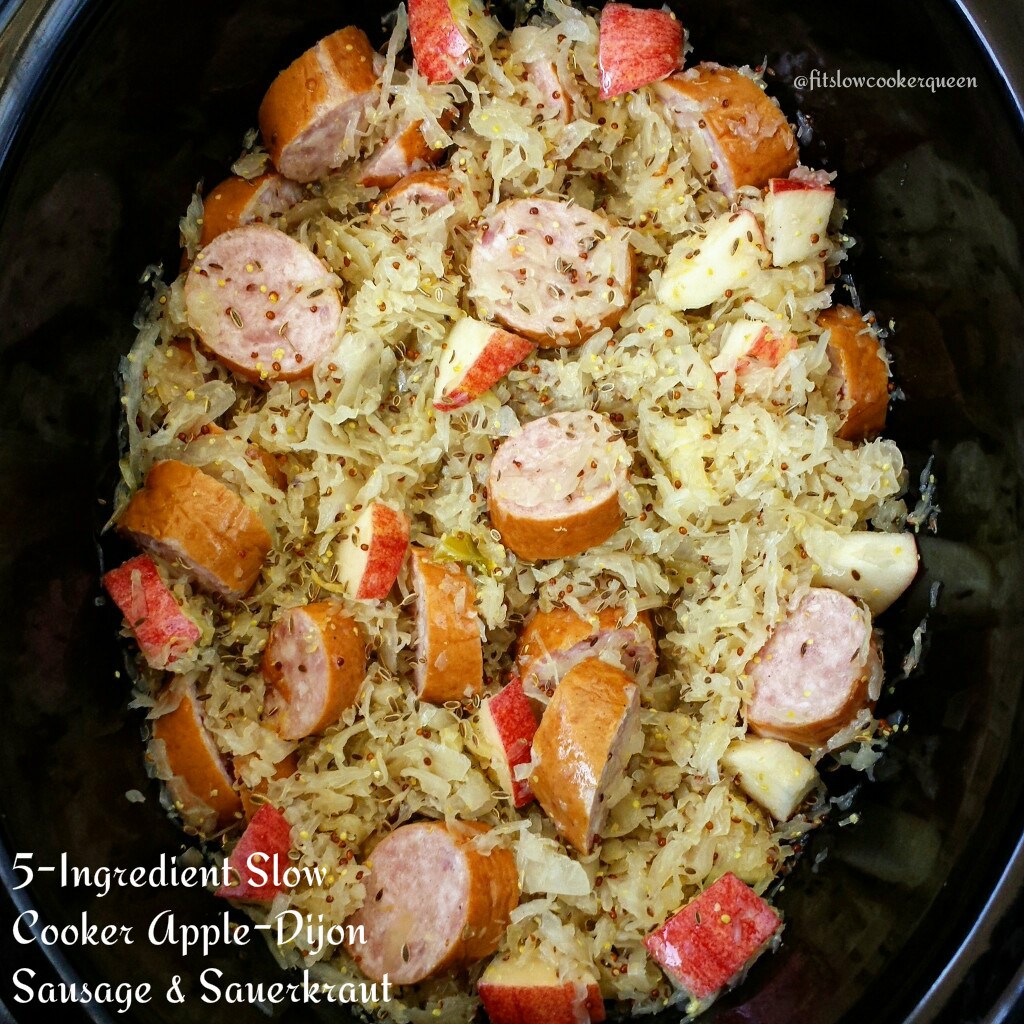 There are only 5 ingredients in this simple sausage and sauerkraut recipe that also uses apples and Dijon. And it's paleo, whole30! It's an easy recipe to throw into your slow cooker. I've also made it in a skillet when I didn't have time to prepare it ahead of time.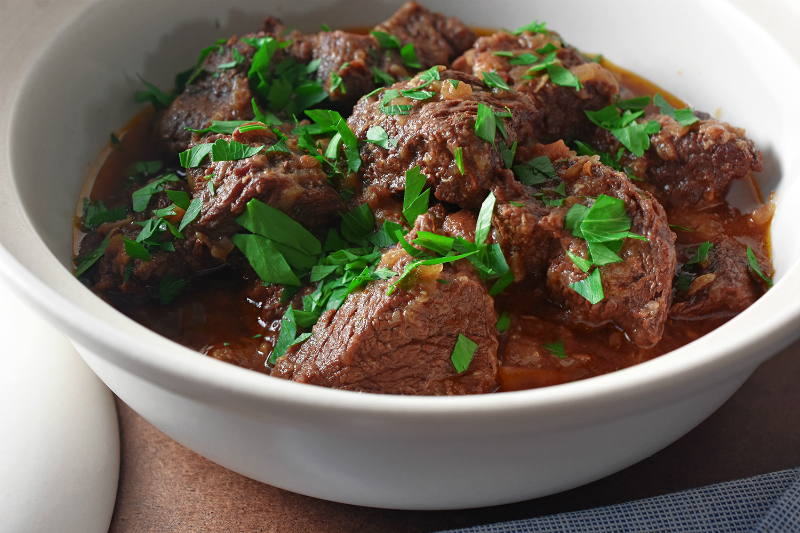 This is another amazing recipe from Michelle Tam. It is simple and hearty with a lot of flavor. It's Whole30 friendly and of course, gluten-free and dairy-free. I make mine with diced carrots and potatoes. It is the ultimate comfort food recipe.

…aaaaand that's a wrap! I hope you enjoy these recipes as much as I do! Please share the goodness and pin this post or share on Instagram and hashtag it #tonsofgoodness. Thank you!