Disclosure: Some of the links in this article are affiliate links, which means that if you purchase through those links I will receive a small commission. For example, as Amazon Associate, I earn from qualifying purchases. If you decide to use these links, thank you!

My son's birthday is coming up and his friend has food allergies, what snacks can I serve?
I signed up to bring snacks for the soccer team, I think there are nut and milk allergies, what snacks are safe?
If you've ever asked yourself one of these questions, then you will be excited to learn about SnackRoots.
SnackRoots is a web app that makes it simple to create lists of safe snacks. All you have to do is select your group's allergens and automatically generate a safe list of snacks. SnackRoots will send you an email with a link to your list that you can share with your group or via text, email, or digital tool. That's it!
Today, I had the privilege of interviewing Sonya North, SnackRoots Founder & CEO. Sonya is here to share with us her personal story about what led her to develop SnackRoots and to tell us more about how you can benefit from using this web app.
We have a lot of ground to cover, so let's jump right in!
Interview with Sonya North, SnackRoots Founder & CEO
1. Can you tell us a bit about yourself?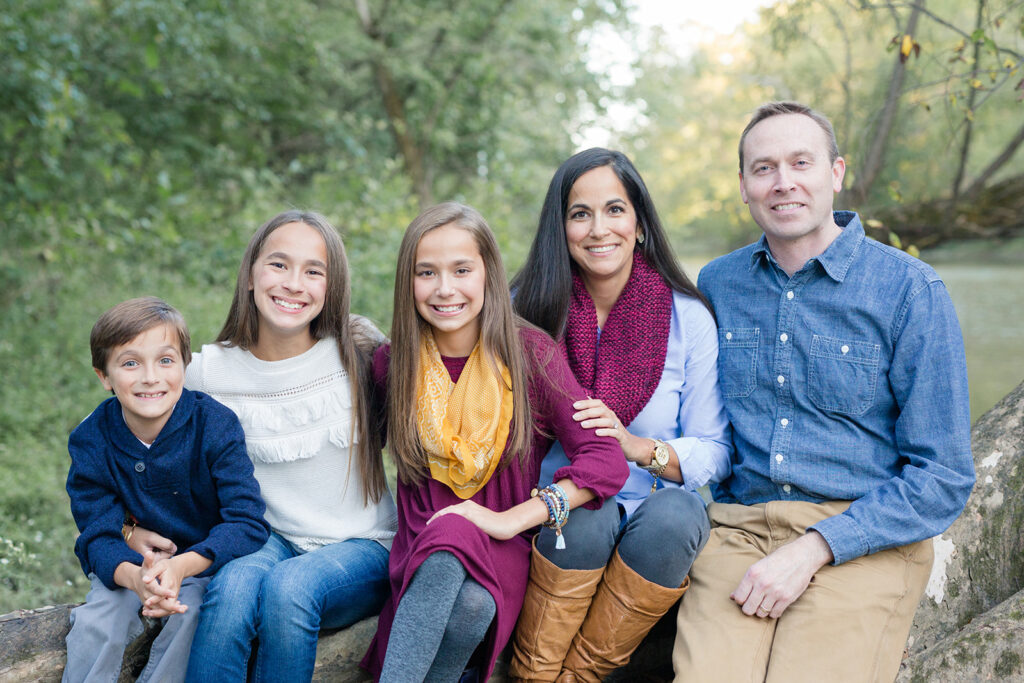 I'm a mom of 3 (ages 10, 12 & 13), who decided to stay home to raise her kids–especially since 2 of my children have multiple life-threatening food allergies. I'm an engineer and worked in digital marketing prior to staying home, and I always knew I wanted to start a business or invent something.
2. What led to you to create SnackRoots?
When my oldest was born, the food allergy prevention protocols were very different than they are today. Doctors told us to avoid feeding babies nut products until 3-4 years, so we held off. When she was old enough, I gave her a bite of some gelato I was eating, immediately she broke out in hives on her face, chest and had welts around her mouth. Our allergist did testing and told us she was allergic to peanuts, tree nuts and shellfish. Fast forward 6 months later, my son was born. He was failure to thrive, struggled with breathing/wheezing, broke out in hives with every "hypoallergenic" prescription formula. Before his first birthday, he was hospitalized for several after an asthma attack. That's when we got him allergy tested, and learned he was allergic to milk, eggs, beef, bananas and soy.
Navigating school settings was really difficult in the beginning. My kids were excluded from a lot of field trips, snack time, classroom experiments and class parties because of their allergies. I always got a lot of push back from parents when I would ask if snacks could be safe for all kids, not just my own. The final straw was when my daughter had an allergic reaction during a classroom Valentine's party. After that, a bunch of my allergy mom friends and I banded together and approached the school administration to ask for their support district-wide for safety and inclusion. They asked us to create a list of easy to find snacks that were safe for everyone. This is when the idea for SnackRoots was born.
3. What is your mission?
I think most people are happy to include kids with allergies at snack time, they just don't know how. My mission is to help them find snack options that work for everyone. If food allergies don't directly affect you, it's difficult to understand. SnackRoots helps alleviate the learning curve, and people don't always remember what allergens to avoid. With the shareable link that SnackRoots creates, the snack options are there and allergens aren't forgotten.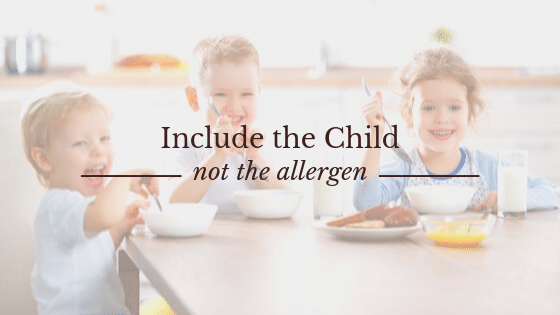 4. Who would benefit from using this app?
I think everyone can benefit, whether you're a parent planning a play date or party; a teacher can create one for classroom parties, team parents can create one for pre or post-game snacks. Grandparents and Caregivers often use it to help find snack options for their kids too.
5. Is the app easy to use? Can you easily share the results?
Anyone can make a snack list in less than a minute. The app generates a unique link to your list that you can share via email, sign-up genius, or any other digital tool.
6. In general, how many snack options are provided?
The number allergies there are in a group dictates how many snack options are available. I am always adding new snacks as I find them, so the list continues to grow with time.
7. Are the snacks easy to find and purchase?
Snacks can be purchased directly from the list, either from Amazon or other online store. I strive to include snacks that you can purchased at Walmart, Target, nationwide grocery chains, Amazon, and Whole Foods.
8. How do you choose the snacks that are on the list?
I usually go off of recommendations from users. The brands included have few allergens present. I try to include a variety of price points too, sometimes the allergy friendly brands are more expensive, so I try to find comparable national brands too.
9. If you had one piece of advice for a parent of a child with food allergies, what would it be?
Becoming an allergy mom can sometimes feel like you've moved to a foreign country. There are lots of new rules, anxiety and a language/culture barrier. People who aren't living the allergy life, don't understand how our lives aren't spontaneous and have to be carefully planned. Sometimes it feels very isolating. I encourage everyone to find a tribe of allergy moms to support each other, and if you're still feeling stuck, ask your allergist for help. They can often make recommendations and connect you with a counselor who specializes in working with families with food allergies.
Takeaways
Sonya, thank you for taking the time to share this with us. I am excited to spread awareness of SnackRoots because I know it will benefit so many children and their families. I have already used SnackRoots to find allergen free snacks for my daughter's birthday party. It really is simple to use and puts my mind at ease that I can provide something that every child can enjoy.
Demonstration of How Easy it is to Use SnackRoots for Specific Food Allergies
The following is a video showing how easy it is to use SnackRoots:
For anyone that wants to learn more about Sonya and SnackRoots, you can find her at SnackRoots.com.
Please share the goodness and click on an image to pin or share on Instagram and Facebook and hashtag it #tonsofgoodness. Thank you! If you are looking for gluten-free and dairy-free recipes, make sure to check out my recipes page!