Disclosure: Some of the links in this article are affiliate links, which means that if you purchase through those links I will receive a small commission. For example, as Amazon Associate, I earn from qualifying purchases. If you decide to use these links, thank you!

My mission for today's post is to share delicious and quick gluten-free dinner recipes that you can easily make on your busy weeknights.
I used to struggle with figuring out what to make for dinner each week. Gluten-free dinner recipes that my whole family would enjoy were especially a challenge. However, I recently started using my Favorite Recipe index. By using this printable I can write down the recipe name, where I can find the recipe, and notes about what I changed or what I would change next time I make the recipe. This has saved me a lot of time and effort in planning meals for the week.
The Resource Library includes a PDF version of this Favorite Recipe index and a Weekly Meal Planner worksheet! Sign up below to gain access to the Resource Library password.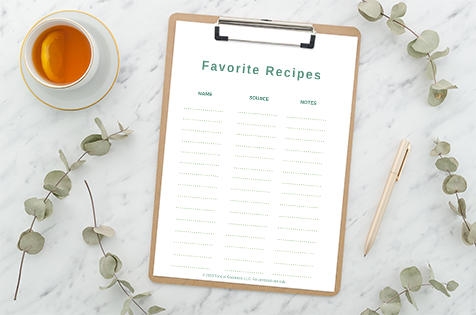 Gluten-Free Dinner Recipes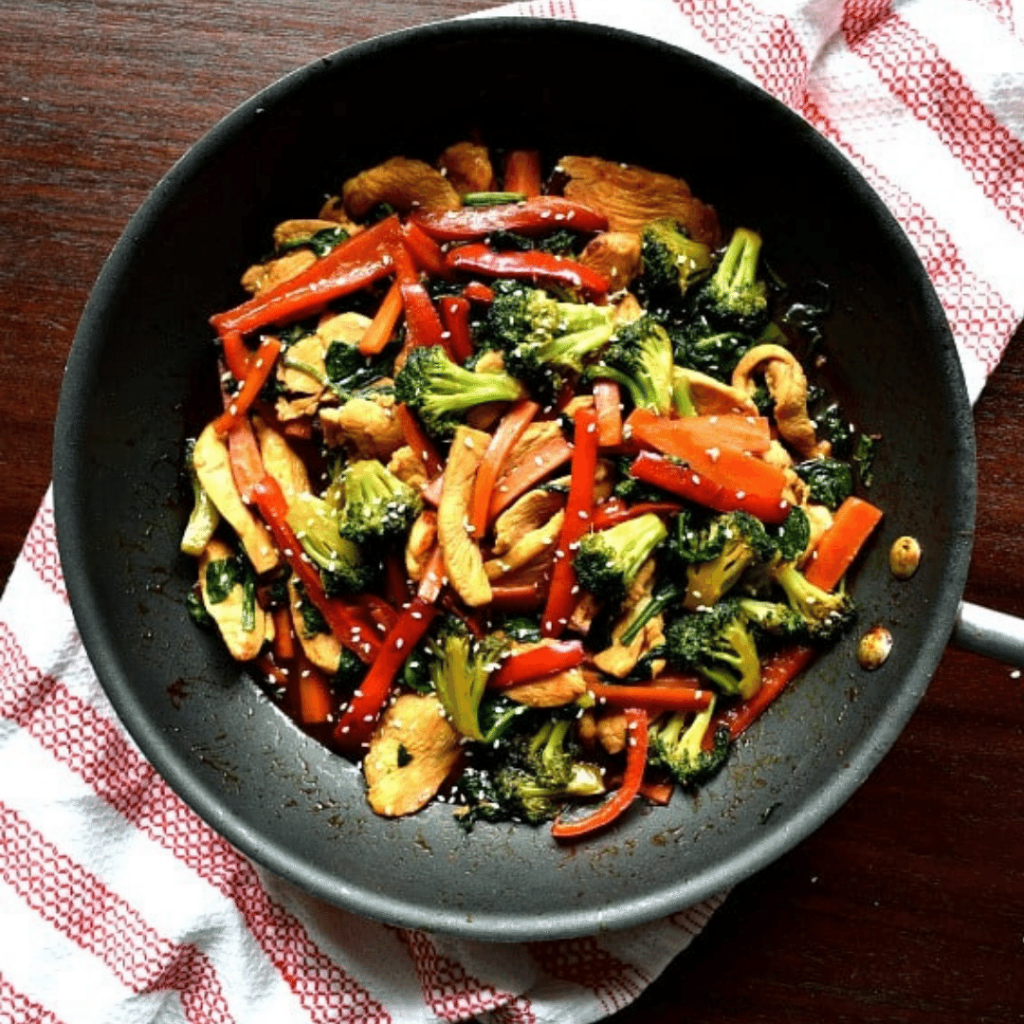 Stir-fry's are amazing because they are so easy, nutritious, and delicious. This recipe from The Schmidty Wife is great for a weeknight dinner meal. I used all of the vegetables that she recommended and it was tasty and filling. When making the sauce, I substituted soy sauce for coconut aminos. My whole family loves this one!
---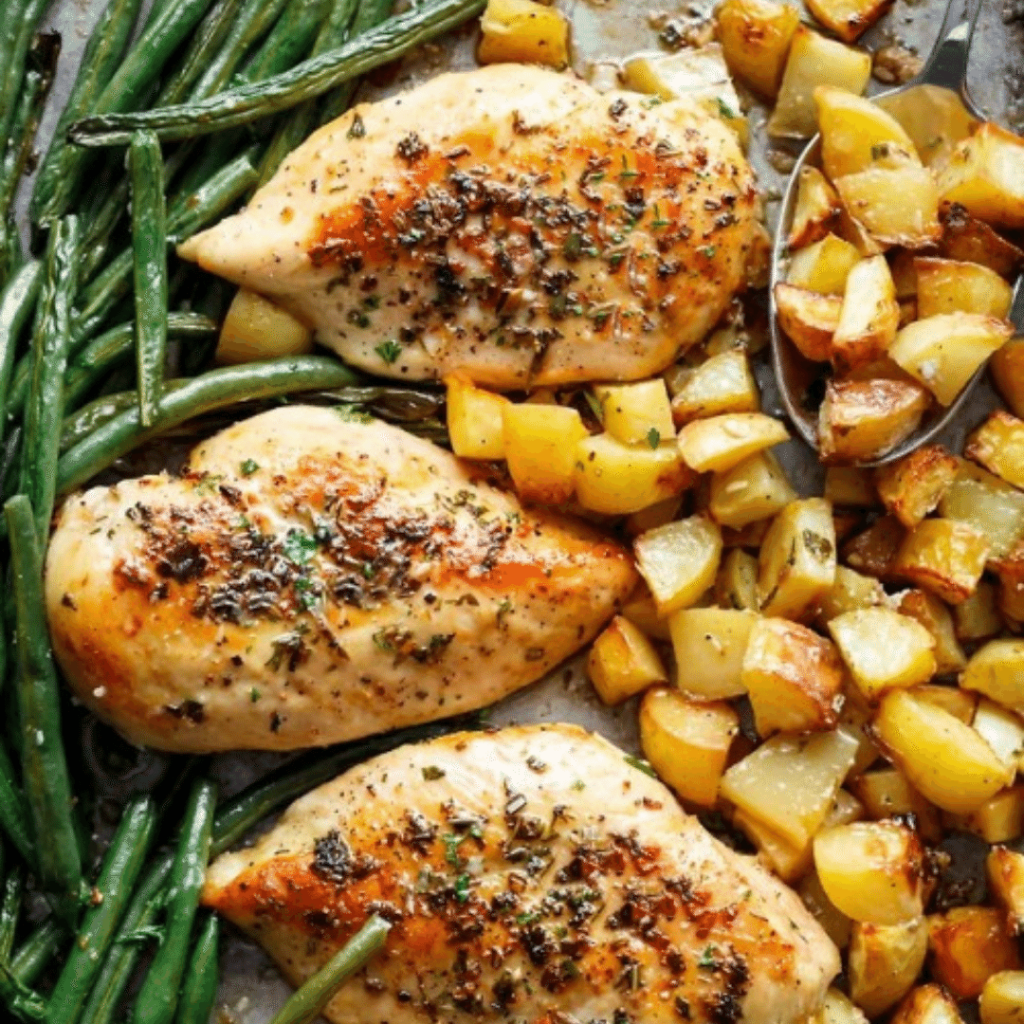 This gluten-free dinner recipe is super easy to prepare and you only need a few ingredients. It roasts all on one pan for easy clean up. This recipe does include butter as an ingredient. So, I substituted the butter for ghee because I can tolerate ghee, but not butter. You could also make this dairy free by substituting the butter for olive oil. So good!

---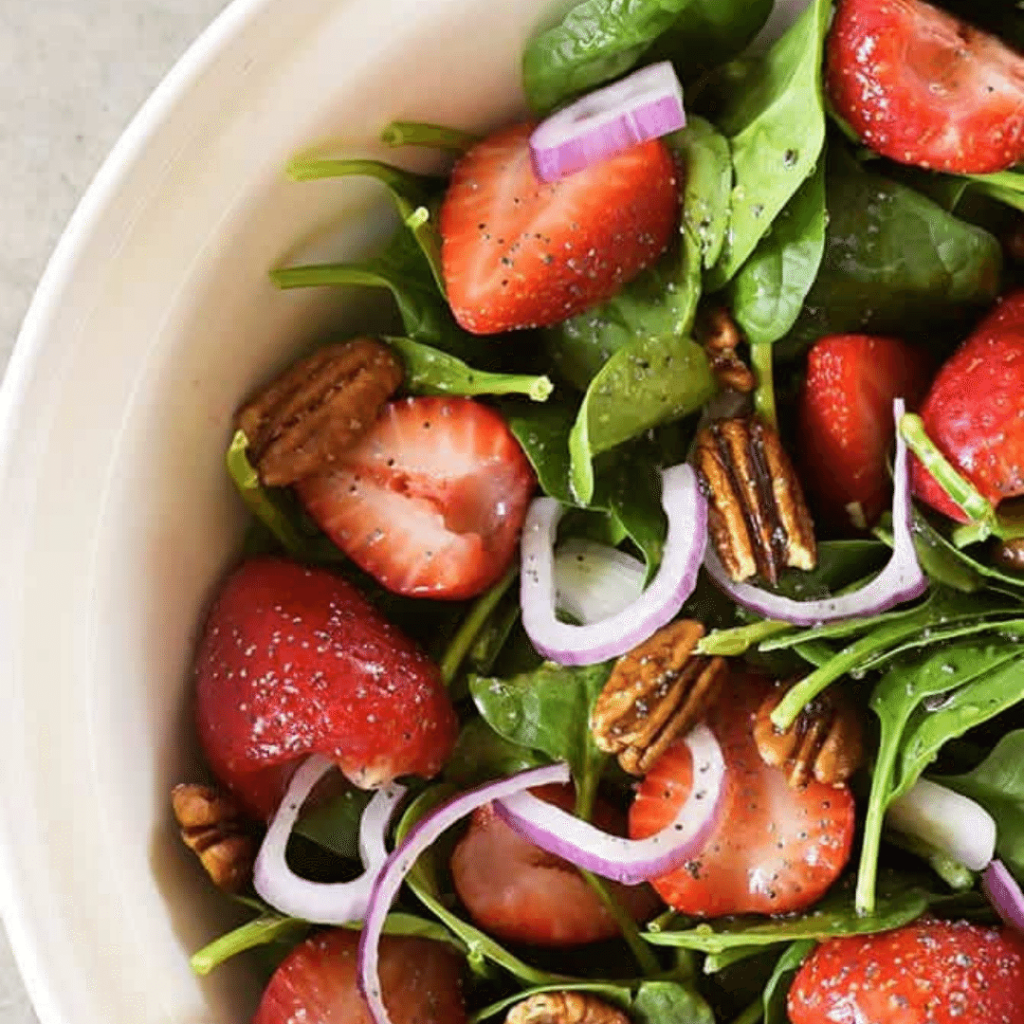 I love salads for dinner because sometimes I don't feel like getting out pots or pans to make an evening meal. This Strawberry Spinach Salad topped with a poppy seed dressing makes for a beautiful and delicious salad. I make this one all the time for picnics and potlucks too. I usually top this with a protein like tuna or salmon. You could also quickly cook chicken in your instant pot to add to this salad. The dressing has 3 tablespoons of sugar, which I usually substitute with honey or agave nectar.
---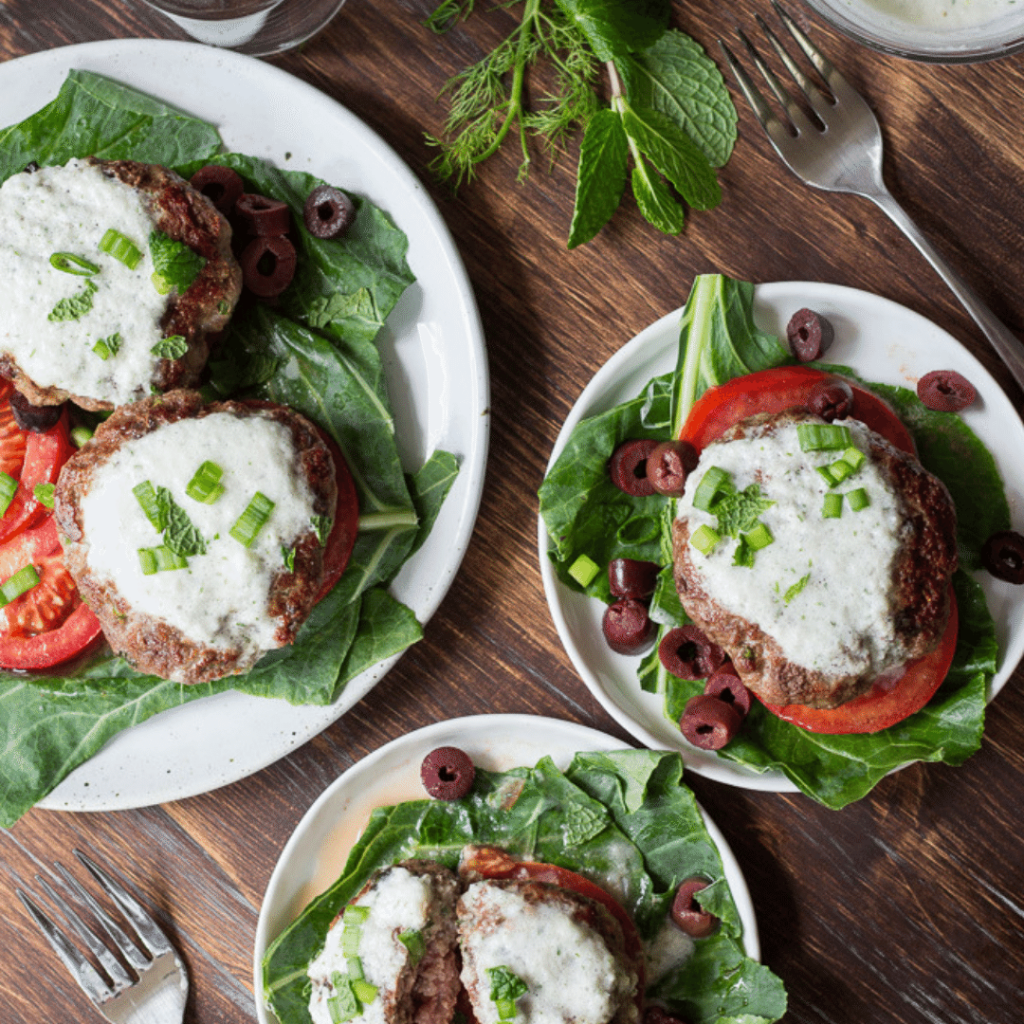 I am a sucker for Greek food…olives, tzatziki, lamb. Yum! These Paleo lamb burgers are perfectly seasoned and topped with dairy free tzatziki made with coconut cream. Serve wrapped in greens or with Greek salad for a healthy flavor-packed family friendly meal! This is definitely one of my favorite gluten-free dinner recipes.
---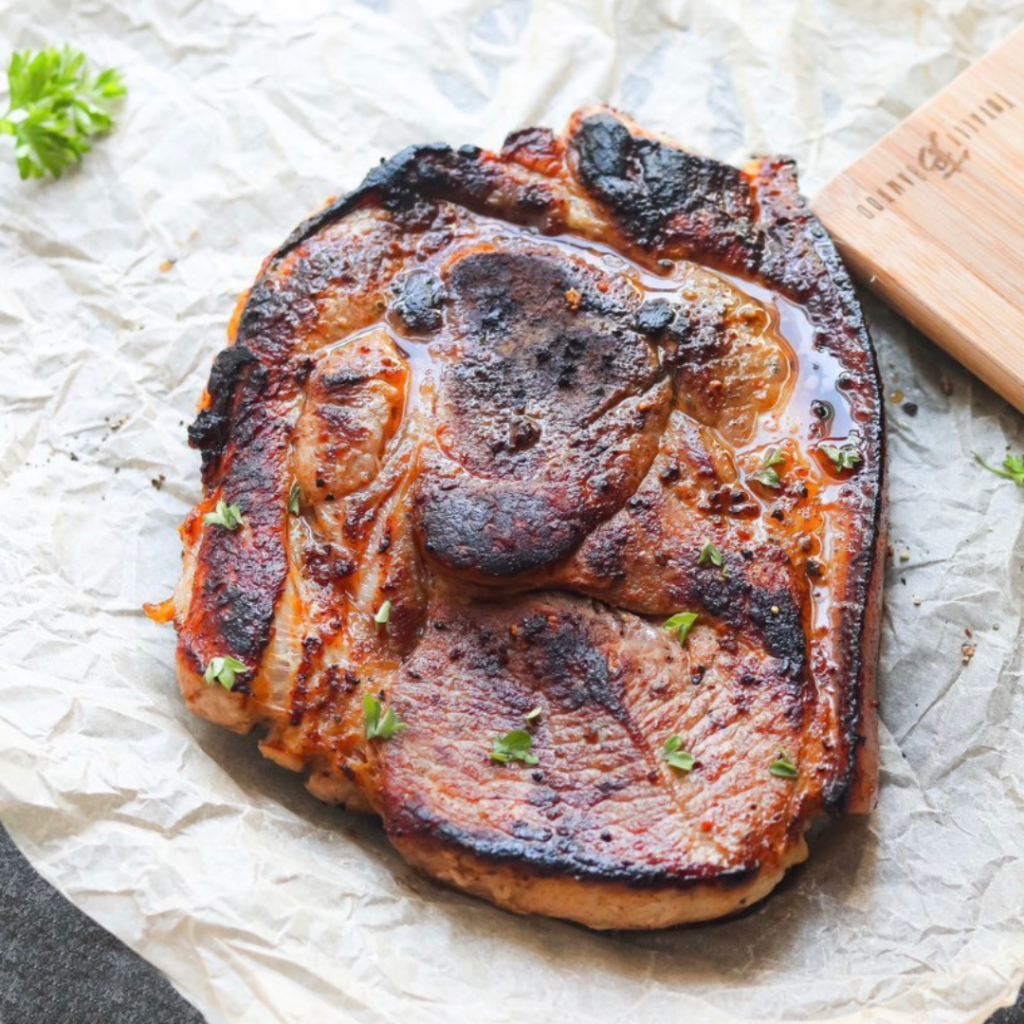 I love pork steaks, so I was thrilled to find this easy to follow guide about how to make pork steaks using simple ingredients. The secret is the marinade, which makes them tender and delicious. You can make this on the stove top or on the grill. This recipe is simple, easy, and delicious!

---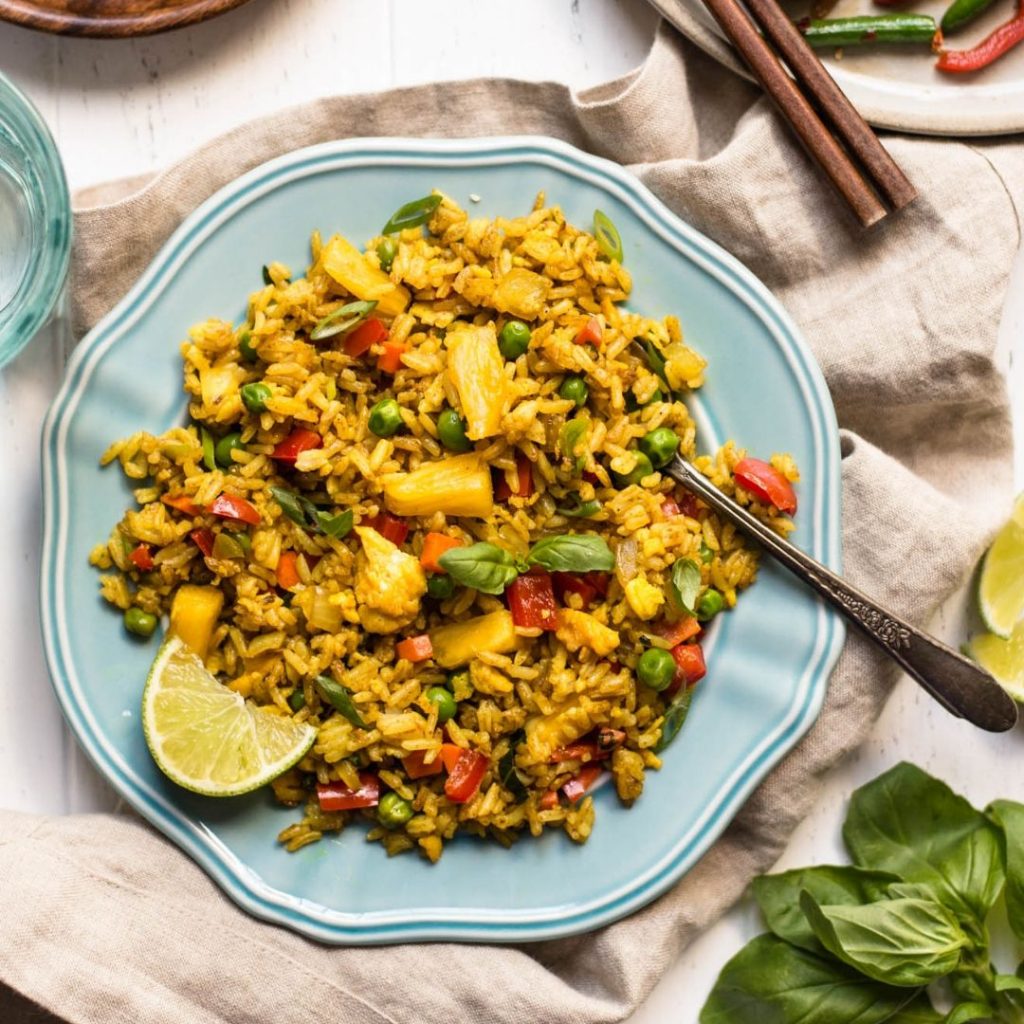 This healthy pineapple fried rice is a delicious blend of sweet and savory flavors. Unlike other pineapple fried rice recipes, this one is seasoned with turmeric and coriander for a more earthy flavor. I love that I can use frozen vegetables if needed to save time. I left out the added sugar and this tasted wonderful. Also, make sure to prepare your rice ahead of time as noted in the recipe. I love using my Instant Pot for preparing rice! My daughter especially loves this recipe.

---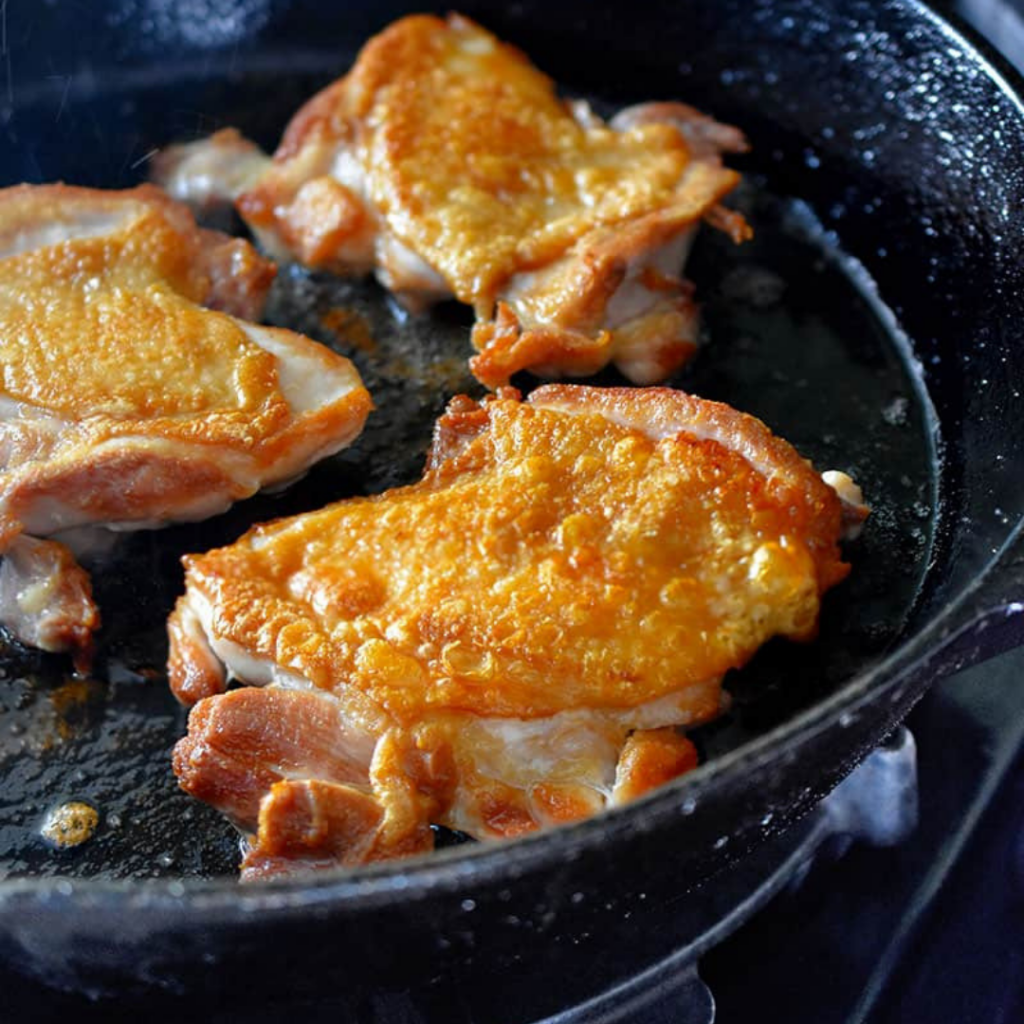 It wouldn't be a recipe roundup without a recipe from Nom Nom Paleo! These crispy-on-the-outside, tender-and-juicy-on-the-inside boneless chicken thighs are quick and easy to prepare, and taste fantastic with whatever seasoning you have on hand. I usually just use salt and pepper or Sassy Salt. Cracklin' Chicken is great on top of a salad or served with a side of steamed or roasted vegetables.
---
Cheeseless Chicken Parm by Kelsey of Little Bits of Real Food & Real Talk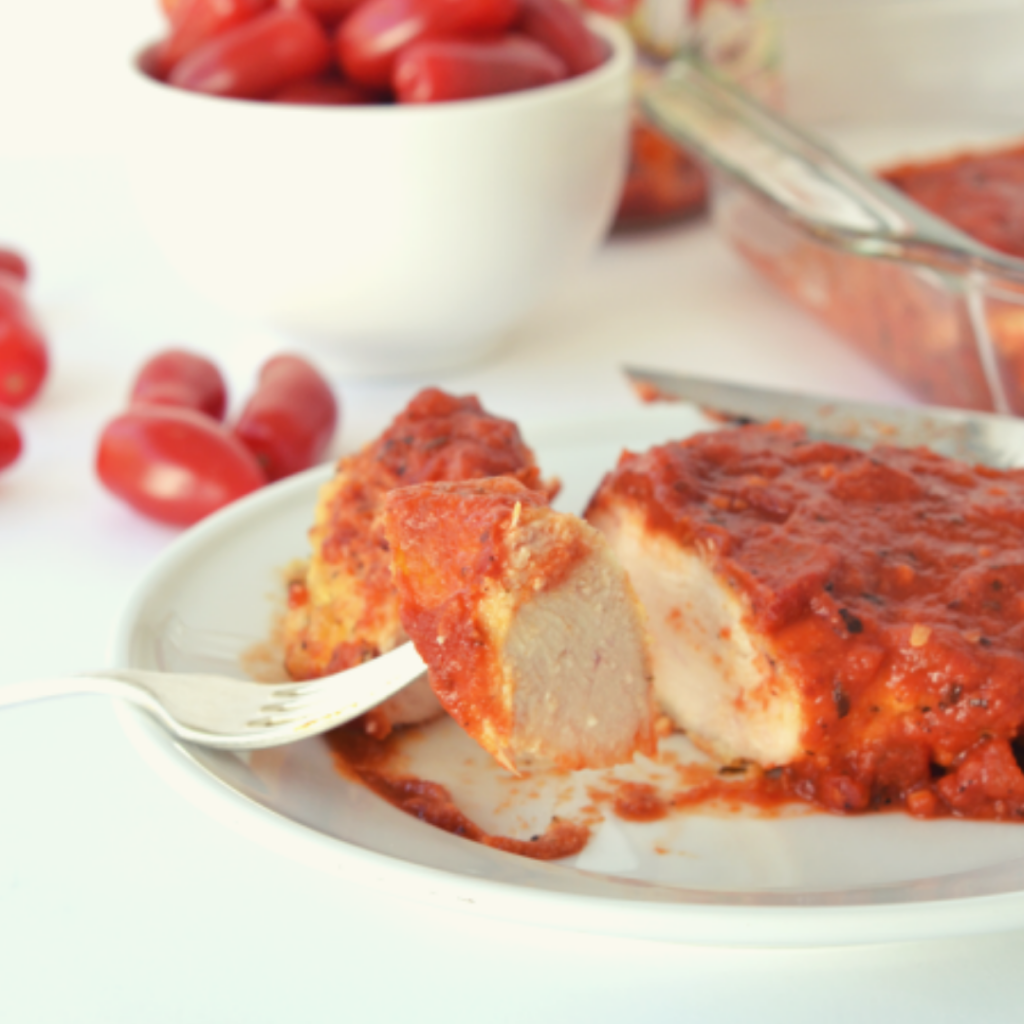 This is another super easy weeknight dinner recipe. This cheeseless chicken parm is incredibly simple, but big on flavor. It is grain-free and dairy-free while still tasting like an authentic chicken Parmesan. I love adding fresh basil on top in addition to a sprinkle of non-dairy Parmesan from Follow Your Heart.

---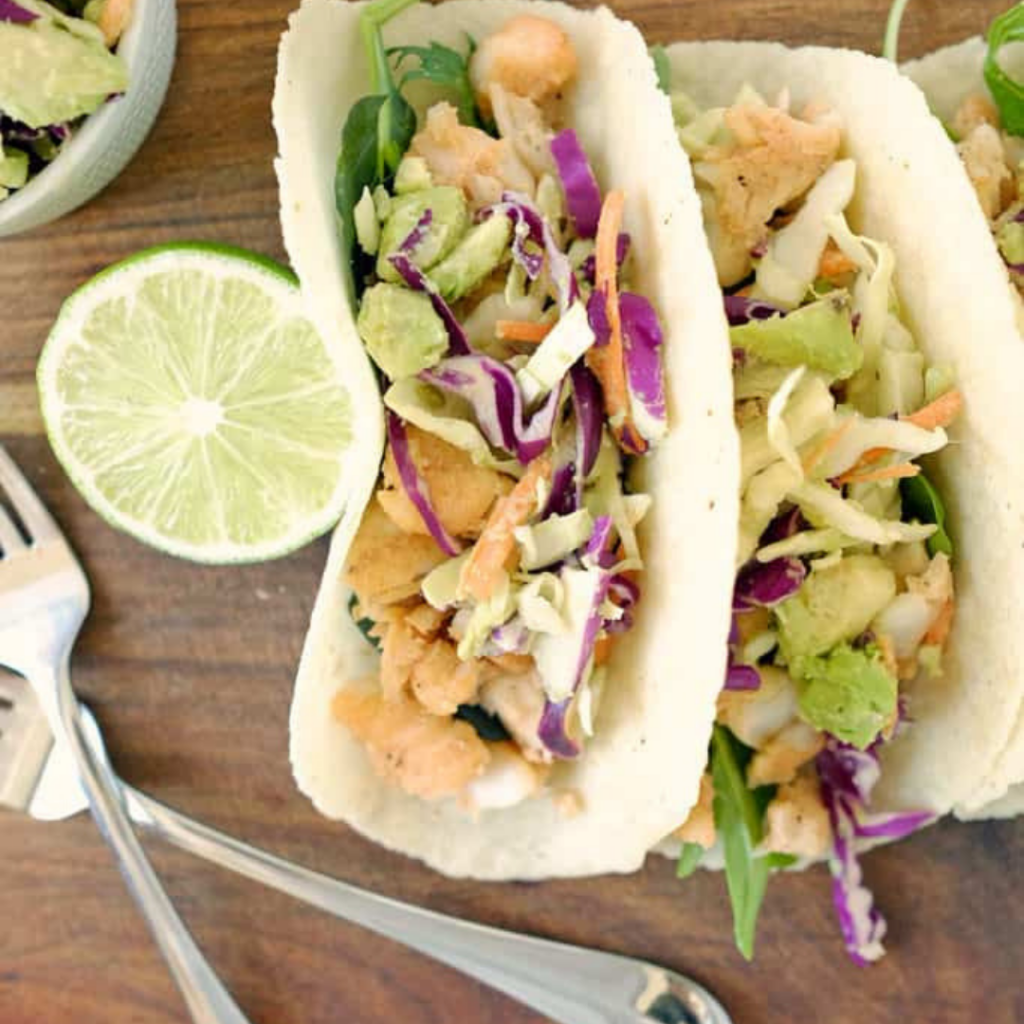 After my family and I went to Florida for vacation this summer I have been craving fish tacos! These paleo fish tacos and coleslaw are made with cod or halibut, and they are best when you prepare the seasoning mix and let them marinate for at least one hour before you cook the fish. It's a simple blend of spices that you probably already have on hand. The coleslaw is made without mayo, and is a light, zesty, and crunchy topper to your tacos. I love Siete Foods grain free taco shells for my fish tacos!

---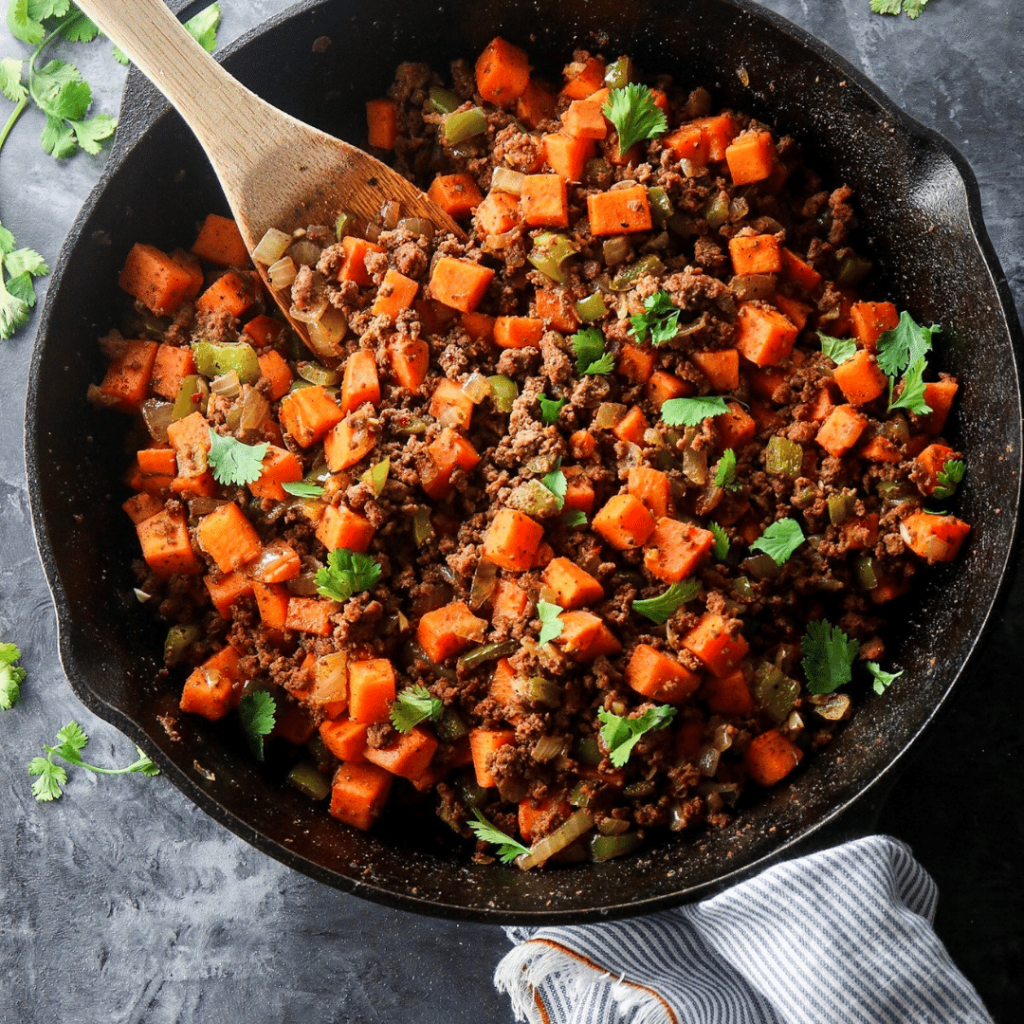 This gluten-free Ground Beef and Sweet Potato Hash is one of my favorite weeknight dinners. This recipe is also great leftover for breakfast or lunch. It's super quick, easy, and healthy. I've also made this with ground turkey instead of beef and it was just as tasty.

…aaaaand that's a wrap! I hope you enjoy these gluten-free dinner recipes as much as I do! If you find something you love from this list, definitely be sure to share it with friends. Please share the goodness and pin this post or share on Instagram and hashtag it #tonsofgoodness. Thank you!