Disclosure: Some of the links in this article are affiliate links, which means that if you purchase through those links I will receive a small commission. For example, as Amazon Associate, I earn from qualifying purchases. If you decide to use these links, thank you!

This recipe was originally created for dipping Tons of Goodness Almond Butter Buckeyes. When developing our recipe I could not find chocolate bars or chips that were dairy-free and low carb, so of course, I decided to make my own. This easy to make homemade chocolate recipe is low in carbs, is nutritious, and tastes amazing.
I love this recipe because you can easily adapt it. For example, you can add more or less Swerve to taste, add in flavor extracts, or add in chopped nuts, cocoa nibs, etc. before refrigerating.
This dairy-free homemade chocolate works great for dipping fat bombs and berries. You could also dip gluten-free pretzels (for a non-keto treat). You can also pour the mixture into a dish and refrigerate to make bars. Or, you can make dairy-free chocolate chips by pouring the mixture in silicone trivets and then refrigerating until solid.
Special Ingredients for Dairy Free Homemade Chocolate
1. Cocoa Butter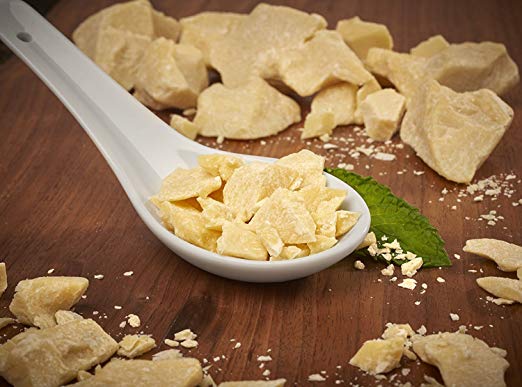 Cocoa butter is the edible fat that is naturally present in cocoa beans. It contains polyphenols that have anti-inflammatory properties that prevent hardening of the arteries, also known as atherosclerosis. Eating dark chocolate made with cocoa butter may also help you lower blood pressure, cholesterol levels and protect against heart attacks. Raw organic cacao butter is packed with protective fatty acids and antioxidants.
2. Cocoa Powder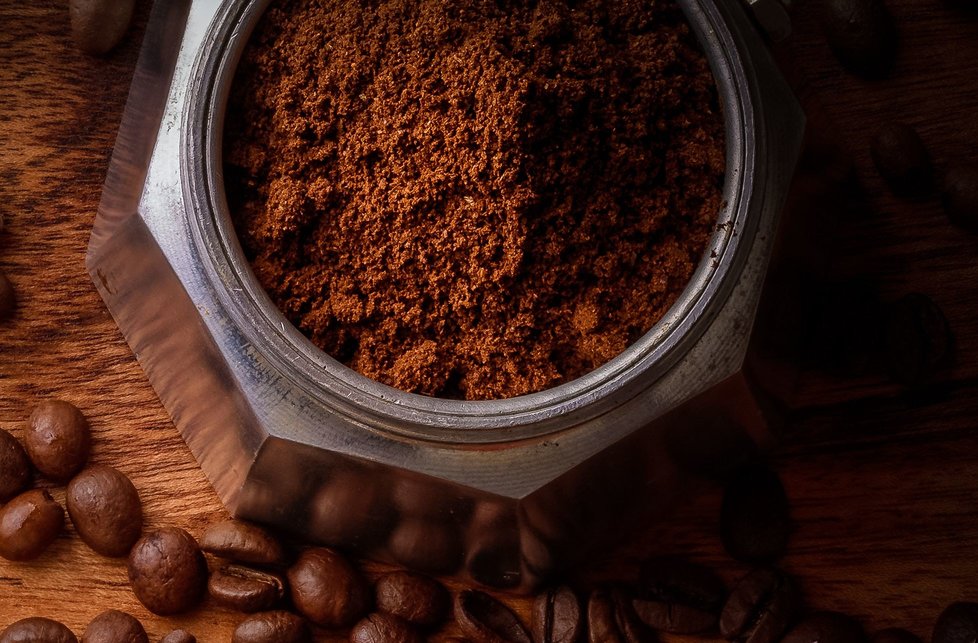 Cocoa powder contains fiber, iron, and magnesium. It may provide antidepressant benefits and contains antioxidants known as polyphenols, which may help to fight heart disease. Cocoa powder may lower LDL cholesterol, lower high blood pressure, boost cognitive performance and provide essential minerals such as calcium and potassium.

When purchasing be aware that most commercial cocoa powders have the antioxidant-containing flavonoids removed because they taste bitter; therefore, in order to obtain the health-boosting benefits, consider buying raw cocoa powder, which is a minimally processed cocoa powder.
3. Swerve
The third ingredient in this recipe is Swerve. Swerve is a plant-based sweetener and contains no artificial ingredients, preservatives or flavors. It's zero-calorie, non-glycemic and safe for those living with diabetes, since it has no effect on blood glucose or insulin levels. I used the confectioners swerve because it blends in nicely for a smooth chocolate. If you would like to learn more about Swerve's ingredients and health factors you can find that information here.

---
So, gather your ingredients and give this recipe a try!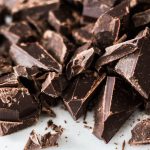 Easy Homemade Keto Dairy Free Chocolate
Rich, dark chocolate perfect for chocolate bars or for dipping.

Ingredients
3/4

cup

cocoa butter

1

cup

unsweetened cocoa powder

3

tbsp

Swerve confectioner
Instructions
If using a double boiler method: Add 1" of water to a medium saucepan or pot and bring to a very gentle simmer. Place a heat-safe bowl on top of the pot so that the bottom of the bowl is not touching the water. You want the steam from the water to gently warm the bowl.

Add the cocoa butter to the bowl and stir occasionally with a spatula until smooth and melted.


Once melted stir in the unsweetened cocoa powder and Swerve.

Remove the bowl from the heat. If the chocolate starts to become too hard while dipping or pouring, just put the bowl back over the simmering water.
Recipe Notes
If you prefer to use a microwave, microwave the cocoa butter in 15 second increments, removing and stirring each time. After a few rounds, the cocoa butter will start to melt. Stop when it's almost fully melted and continue to stir until smooth.
---
Recommended ingredients:
---
Did you make this recipe and love it!? Please share the goodness and pin it or share on Instagram and hashtag it #tonsofgoodness. Thank you!