Disclosure: Some of the links in this article are affiliate links, which means that if you purchase through those links I will receive a small commission. For example, as Amazon Associate, I earn from qualifying purchases. If you decide to use these links, thank you!

I went from being able to run for less than 1 minute to running a half-marathon after learning these running tips.
Like most of you, my first experience with running for exercise was in gym class. And it was definitely not a pleasant one. I remember my not so sympathetic gym teacher telling us one day that we would need to run a mile. A MILE. I had never run a mile in my life and she did not provide any running tips about form, breathing, anything. So, I huffed and puffed around the track, got side cramps, and thought I would die. Sounds melodramatic, but the gym class experiences really kept me from enjoying running.
Years later when I became interested in health and fitness I wanted to give running another shot. I started out with a walk/run program, but I was still struggling. Since that time I have learned a lot about running and what works best for me. My hope is to share these running tips so that you can enjoy running too!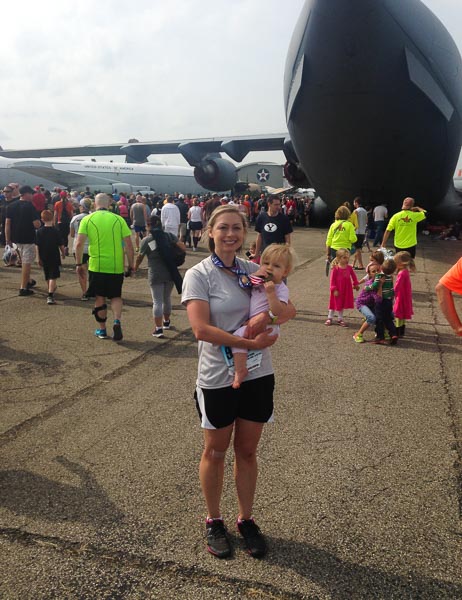 Learn About Natural Running Technique
The biggest tip I can give is to learn about natural running technique. A great book for this is ChiRunning, which is all about setting up conditions that make running easier, more efficient, and injury-free. It completely changes the way you run because it combines relaxation and correct running form.
I know you're thinking, how can relaxation and running go together? But, believe me, when you learn this approach it will make sense.
By using these techniques I went from running only 5 minutes at a time to running a half-marathon. I never in my life thought I would run a half-marathon!
I highly recommend reading this book and checking out their resources at Chirunning.com. Make sure to check out their workshop schedule, because this was really helpful. Yet, if there isn't a workshop in your area there are training videos other resources available.
This is a video that does a good job of explaining the key points of chi running:
Learn How to Breathe for Running
I know you're probably thinking, yes, I know how to breathe. But, using the proper breathing technique for running can make a huge difference in your running.
I remember in those early days in gym class using shallow breathing and being unable to catch my breath. I would get side stitches and then end up walking. If I had learned how to breathe properly it would have helped immensely. To learn more about breathing techniques, check out this article, Breathing Tips for Fitness, written by Tamara, Founder of The Gutz Life.
Follow a Training Schedule
When I started running I really didn't have a plan. I just put on my shoes, stepped out the door, and ran as long as I could.
I realize now that is not the best way to go about training.
So, my third running tip is to choose a goal distance and then build up to that distance by following a training schedule like the one shown below. The most common distance to start with is a 5K (3.1 miles). By following a schedule you will give your body a chance to adapt to running 3.1 miles continuously.
Following a training schedule is also highly motivating. I don't know about you, but I love checking off the boxes as I finish them. In addition, setting a goal distance is a great body positive fitness goal.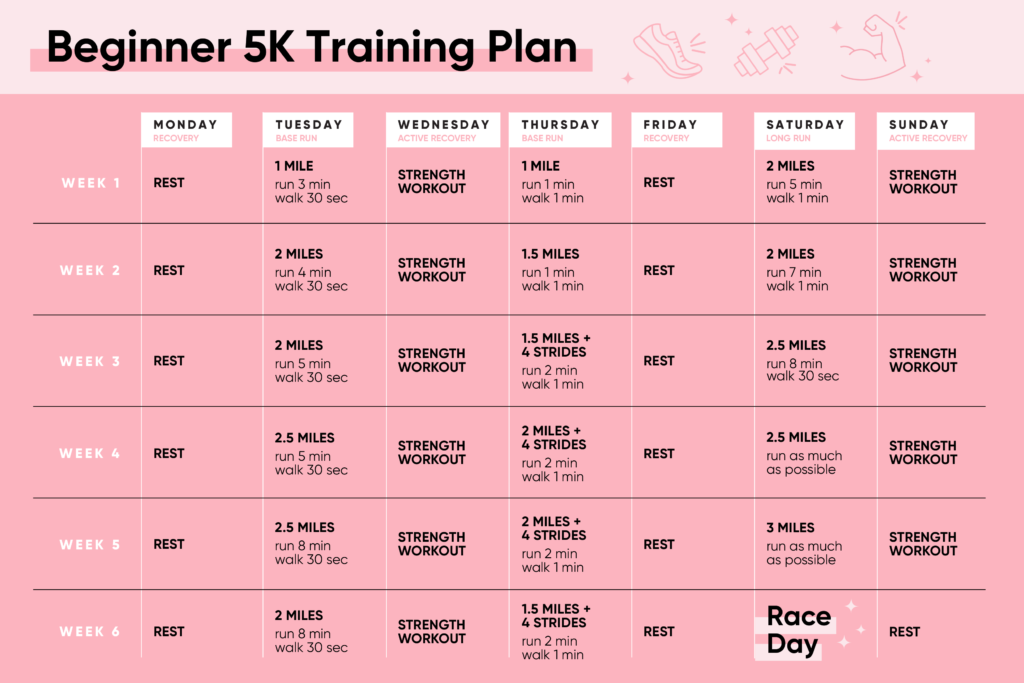 Find a Great Pair of Running Shoes
Running tip #4 is all about shoes. I know that most people suggest that it's best to go to the running store and ask the person working there to fit you for a shoe.
However, I have to disagree with this advice. The person at the store will most likely recommend a cushiony shoe with an elevated heel.
The problem with this is that there are studies that show that thicker heeled shoes create an earlier and more sustained impact to the legs, knees, and joints. This can lead to pain and injury. When I started out with running I wore thick heeled shoes that were recommended at the running store. My back and knees ached after every run.
I switched to a minimalist, flat pair of shoes and immediately felt better. I have been wearing the New Balance Minimus ever since.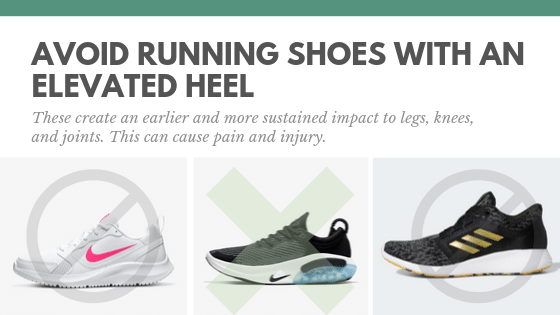 When wearing minimal support shoes you tend to run forward so your feet strike more toward the front of the foot. This is a lot easier on your joints.
It's a good idea to transition to wearing flatter shoes depending on your starting point. This transition shoe(s) should slowly move in the direction of barefoot running by featuring a reduced heel/toe drop.
So what should you ask for at the running store? The best thing to ask about is the heel-toe drop, which is the difference in the amount of material under the heel and the amount of material under the forefoot of a shoe. Drop is usually given in number of millimeters. For example, a shoe with 20 mm of material under the forefoot and 26 mm of material under the heel would have a heel-toe drop of 6 mm.
Try on Shoes for A Test Run
When trying on shoes look for comfort. It should fit snugly in the heel section with no sense of cramping in the toe box. Look for shoes that are flexible and lightweight. In the book, Chi Running, it's noted that the more your shoes feel like bedroom slippers, the better.
Find an Affirmation that Keeps you Going
When you are out running there WILL be times that you think about giving up. It will feel too hard, your legs might get tired, you may feel like stopping.
When I feel this way, I repeat a positive affirmation in my mind to get me through it.
As I explain in the article, How to Master Your Mindset With Positive Affirmations, a positive affirmation is a brief phrase, repeated frequently, which is designed to encourage positive, happy feelings, thoughts, and attitudes.
Affirmations are said to be like the psychological immune system. When something knocks you down, you can use your affirmation to pick you back up. Repeating affirmations helps to reprogram the unconscious mind for success.
This is because what you think, whether positive or negative, is more likely to become the truth.
For example, if you are running a race and you tell yourself, "I will never finish this race" you will most likely stop running. However, if you tell yourself, "Today I can do this, one step at a time" this is what you will believe and you will finish your race.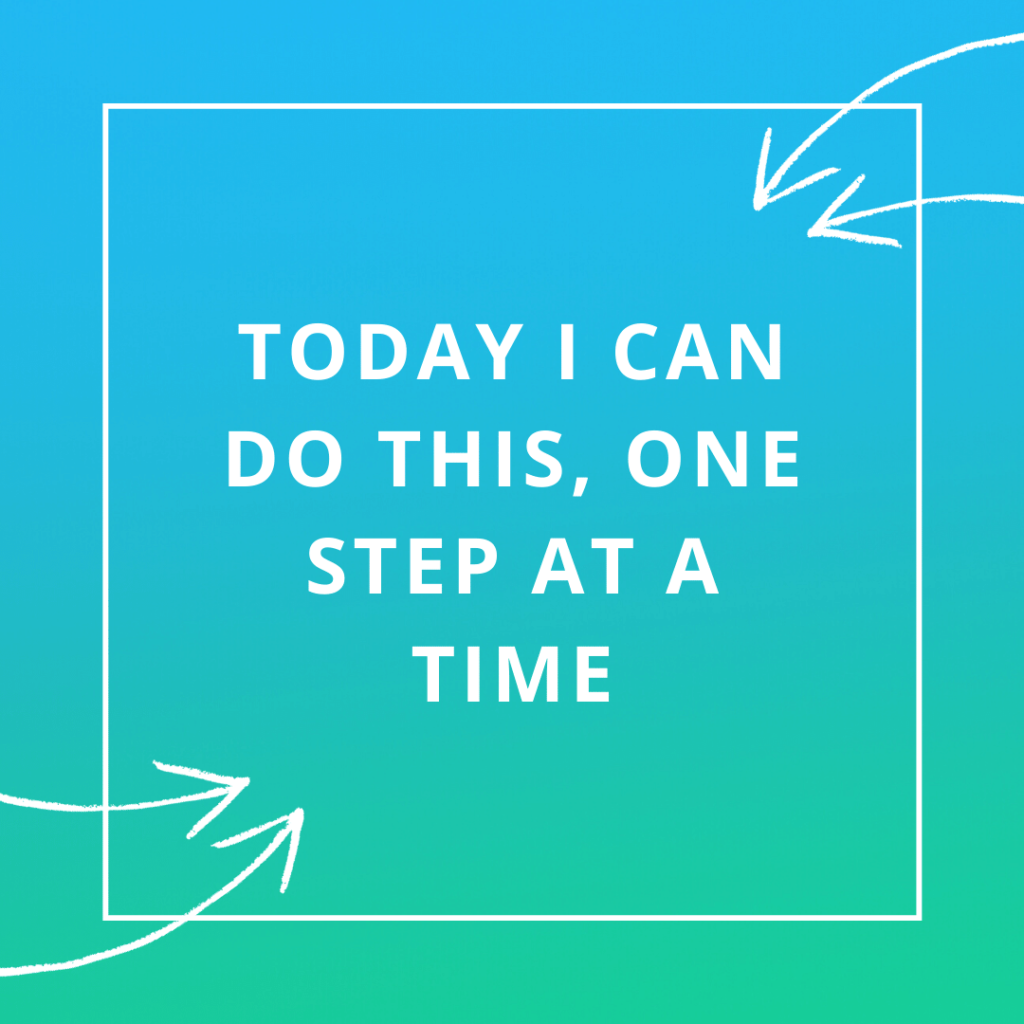 ---
I hope these running tips are helpful to you. What are some of your running tips? Let me know in the comments!
*Please note that the information in this blog post should not be used to diagnose, treat, prevent or cure any disease or condition. This information is not a substitute for medical advice from your health care professional. For more details see my medical disclaimer here.