Disclosure: Some of the links in this article are affiliate links, which means that if you purchase through those links I will receive a small commission. For example, as Amazon Associate, I earn from qualifying purchases. If you decide to use these links, thank you!

I went from being tired of my workouts to being excited to push play after starting Morning Meltdown 100!
If you've been reading my blog for a while, you probably know that I love Beachbody workouts. The newest release is Morning Meltdown 100 by Jericho McMatthews and it is incredible. At the time of this writing, I am on Day 30 of 100 and I am loving it! With this post I would love to share my Morning Meltdown 100 review and tracking sheets with you.
What is Morning Meltdown 100?
Morning Meltdown 100 is an at-home workout designed to be done in the morning, so that you can head into your day feeling stronger, fitter, and more accomplished. It includes 100 unique, fast-paced workouts to keep you motivated and challenged.
The Morning Meltdown 100 workouts are 20-30 minutes in length so that you can easily fit them into your day.
What is even more awesome is that each 20–30-minute workout features music mixed by a live DJ who follows Jericho's lead and matches the beats to the workout. It'll feel like a party and give you the motivation you need to keep going. What's better than working out to great music?!
What Makes Morning Meltdown 100 Unique?
There are 100 workouts broken into 5 phases of 20 workouts each. These workouts will give you a solid rotation of cardio, resistance, and mind/body training.
Jericho has a passion for dance and martial arts, which shows in all of her workout routines. This brings a variety of different challenging moves you might not see in other workouts. For example, I especially love Fight Club, a cardio session that draws from a variety of mixed martial arts disciplines.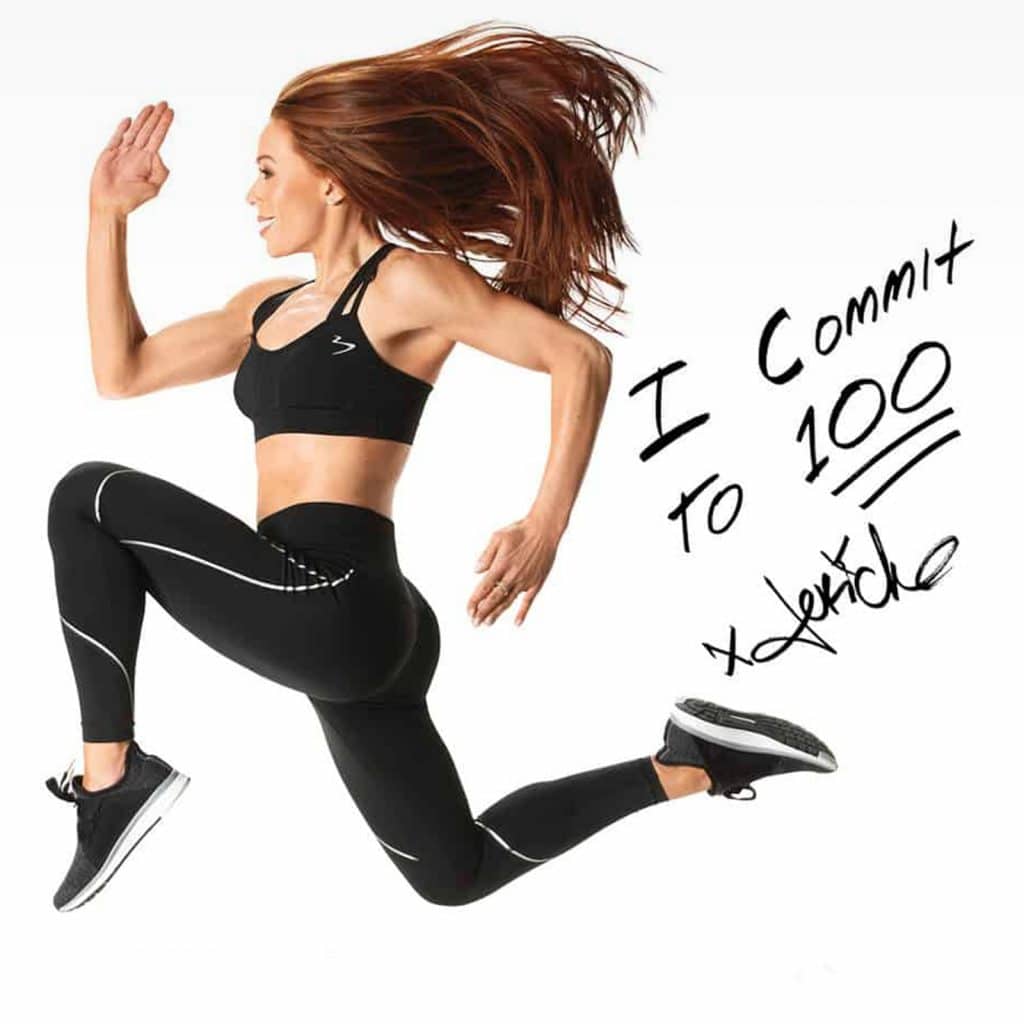 In addition, the resistance-based, weighted workouts included in this program are designed for muscular endurance. This means that instead of lifting a very heavy weight just a few times you will be lifting a weight 12 or more times for 2 sets. Muscular endurance essentially means that we want to be as strong as possible for as long as possible.
In addition, with this Morning Meltdown 100 review, I want to let you know that how you want to complete the 100 workouts is totally up to you. Morning Meltdown 100 is a 100 day program, but there is the flexibility to double your workouts so that you have built-in rest days. Or you can double your sessions to get you to 100 sooner.
How Can You Track Your Progress?
This Morning Meltdown 100 program materials include a calendar to help you stay on track with your workouts. In addition, I have developed tracking sheets to use with the resistance-based workouts.
Tracking my performance and the weights that I lift is an important part of my body positive fitness goals.
With these Morning Meltdown 100 tracking sheets, you will be able to easily write down what weights you use for each exercise. This is important for a few reasons:
Before you push play you can review what you lifted previously and decide whether you want to challenge yourself and lift heavier weights.
The workouts are fast-paced, so having your weights ready and lined up will prevent you from missing any of the workout.
During the workout or immediately after, you can make notes about whether you want to lift the same weight next time or challenge yourself.
Tracking your progress will help you to stay focused on your goals, motivate you to challenge yourself, and will inspire you to wake up and press play.
Is This Program Right For You?
I would say…YES! The workouts in this program are intermediate to advanced, however, there are two modifiers who demonstrate how to adjust each move if you need it. From the workouts I have completed so far, I have seen even the non-modifiers modifying their workouts. There is no shame in modifying!
Slowing down or adapting an exercise is always better than quitting. Just start with what you can do, and you'll have plenty of time to improve. Trust me, at the end of 100 days, you'll begin to see the difference!
On the flip side, you may be wondering if this program is enough of a challenge. I have to admit that I was worried about this at first. However, I was totally wrong. Jericho fits in so many moves during the 20-30 minutes that you will work your total body and get a great workout. You can always challenge yourself by using heavier weights during the resistance training or increasing your speed during cardio.
Good things come to those who sweat.
What Equipment Will You Need?
There is no special equipment you need to have. You'll just need the following:
Light, medium and heavy weights
Workout mat/yoga mat (optional)
The calendar to mark off your 100 workouts!
The weights that are recommended are 5, 8, 10, and 12-pound dumbbells. You may want to select dumbbells a little lighter or heavier depending upon your fitness level. Personally, I started a little lighter during the 5 Morning Meltdown 100 prep workouts to get the form of each exercise. I then moved up to heavier weights. The weights that I am using now are 8, 10, 12, and 15 pound weights.
Morning Meltdown 100 Program Breakdown
Trainer: Jericho McMatthews
Intensity: Intermediate to Advanced
Program Length: 100 days
Daily Commitment: 20-30 minutes
Equipment Needed: Light, medium, & heavy weights. Workout mat
Best For: Strength and Endurance
Release Date: VIP Early Access – July 29, 2019, Official launch – October 1, 2019
How Can You Get Started?
Getting started is easy! Here are the steps to get you going:
Head over to Beachbody and choose your Beachbody on Demand membership plan. From this listing you can find all of the Beachbody programs, including Morning Meltdown 100.
Print your calendar and materials from Beachbody.
Download and print your Morning Meltdown 100 Tracking Sheets and commit to 100!
What is Beachbody on Demand?
Beachbody on Demand gives you online access to over 1,000 complete fitness programs. You can also download the workouts for offline use. What is awesome is that with the annual membership plan you will only pay $99 for the entire year. That's only $8.25 a month! There is no way you would find a gym or other program so affordable.
What you're getting with Beachbody On Demand:
Access to hundreds of world-class Beachbody workouts
Fitness Guides & Workout Calendars
Meal Plans & Recipes
Free Personal Coach
Access to Fitness & Nutrition Experts
Why Should You Commit to 100?
You should commit to Morning Meltdown 100 if you want to feel: empowered, accomplished, limitless, and strong!
Let me know if you have any questions about this Morning Meltdown 100 Review or if there is anything I can help you with! If you would like a link to a sample workout, just let me know in the comments or email me at kat@tonsofgoodness.com.
You may also like:
How to Boost Endurance and Performance on a Budget: An Alternative to Beachbody Energize
21 Day Fix Real Time Review and Tracking Sheets
The Step-by-Step Guide to Exercise with Hashimoto's Thyroiditis
The Best Workout Shoes for Women [For Every Workout]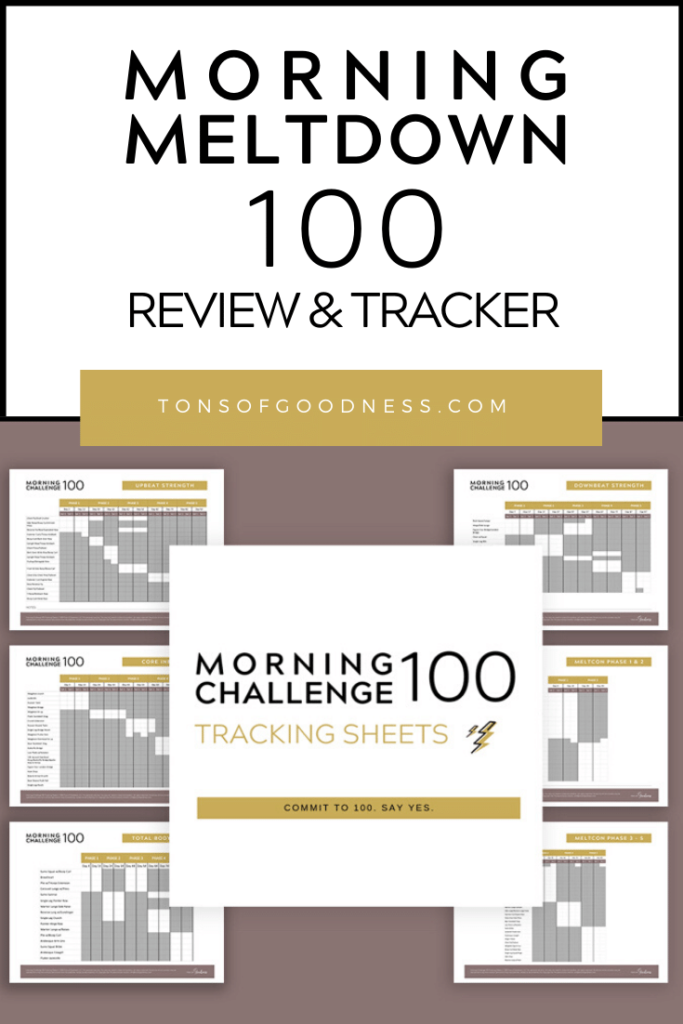 *Please note that the information in this blog post should not be used to diagnose, treat, prevent or cure any disease or condition. This information is not a substitute for medical advice from your health care professional. For more details see my medical disclaimer here.
Summary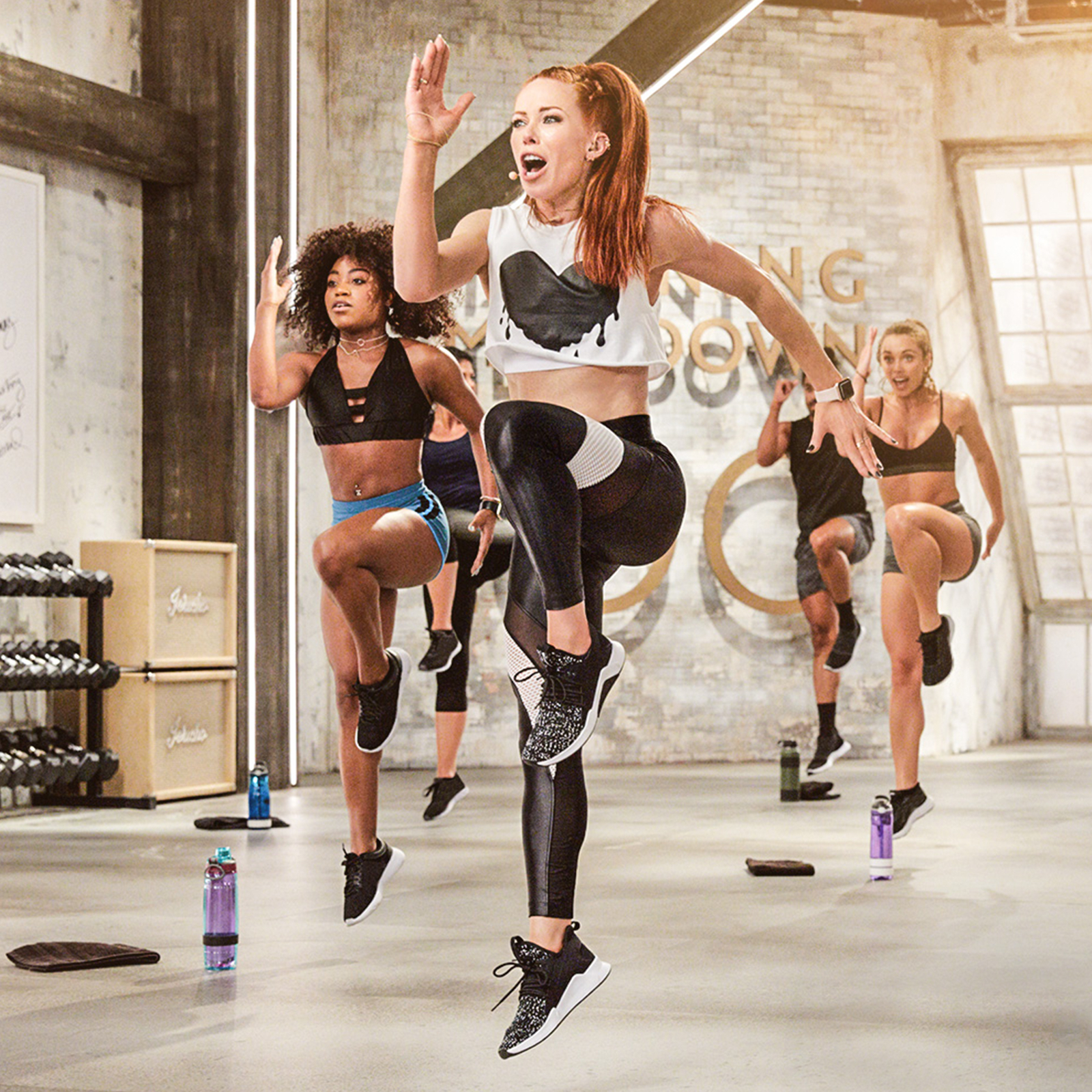 Reviewer
Review Date
Reviewed Item
Morning Meltdown 100 by Beachbody
Author Rating





Title
Morning Meltdown 100 by Beachbody
Description
Morning Meltdown 100 is an at-home workout designed to be done in the morning, so that you can head into your day feeling stronger, fitter, and more accomplished. It includes 100 unique, fast-paced workouts to keep you motivated and challenged.
Upload Date