Disclosure: Some of the links in this article are affiliate links, which means that if you purchase through those links I will receive a small commission. For example, as Amazon Associate, I earn from qualifying purchases. If you decide to use these links, thank you!

Do you struggle with coming up with ideas for healthy lunches? I know it can be a struggle for me. Lunchtime is right in the middle of the day when you are super busy. You don't have a lot of time to think about what to make. You may be tempted to graze the fridge or just stop by a fast food place for lunch.
I'm tired of eating random leftovers from the fridge, so I've put together this list of healthy lunches that are gluten-free and dairy-free. They are fast and easy to make – and are full of flavor. From wraps, to bowls, to salads. You will be all set for the week.
So, what makes a lunch healthy? These lunches follow the same guidelines for kid's school lunches that I mentioned in the article, Essential Tips and Tools for Packing Healthy School Lunches. By including these basics you will ensure that you are getting the nutrients and macro-nutrients you need. These basic components include: (1) two or more fruits and/or vegetables; (2) protein; (3) healthy fat; (4) dessert.
The dessert is of course optional. However, I included it because I know that personally I sometimes like to have something sweet at lunchtime. A few simple ideas for a gluten free and dairy free dessert are dark chocolate, Choc Zero (a sugar-free option), and Enjoy Life Mini Cookies.
You could also make a batch of Gluten-Free Banana Chocolate Chip Muffins or 3 Ingredient Healthy Oatmeal Banana Cookies for the week.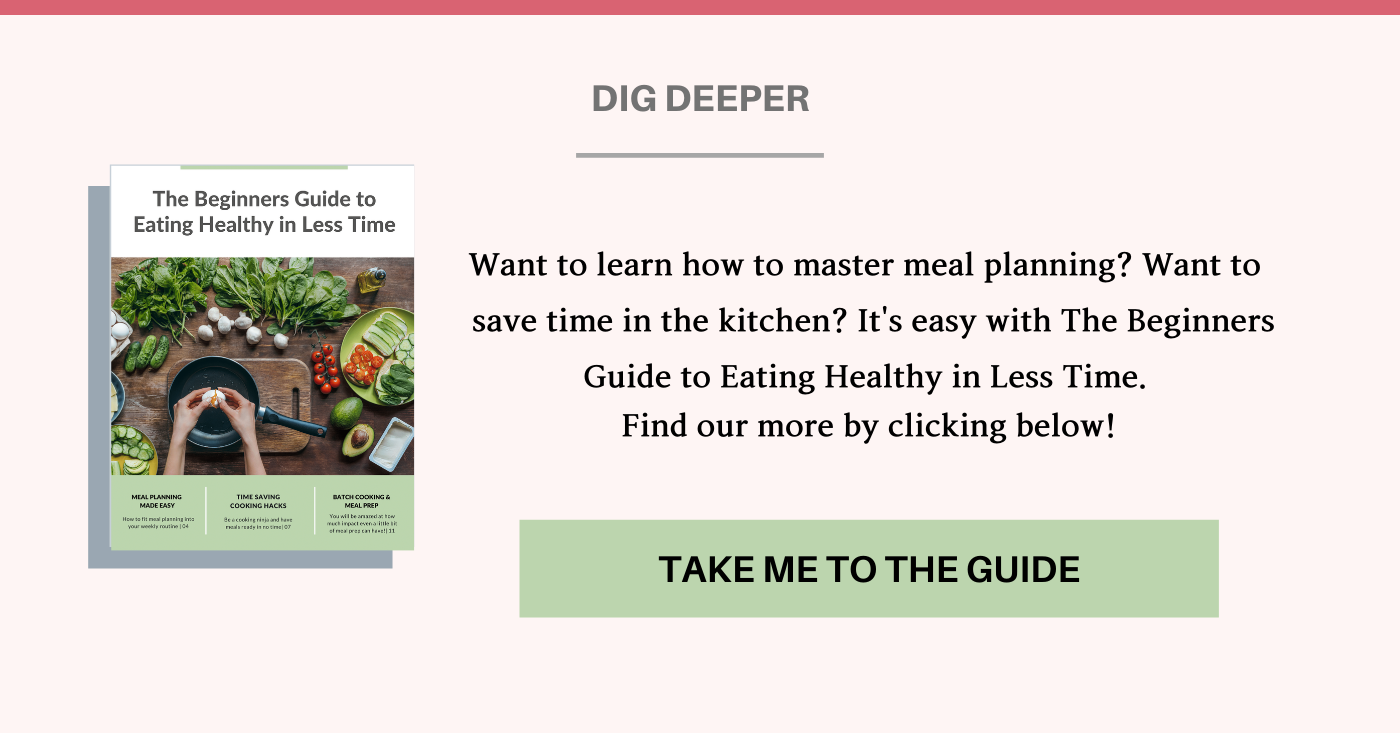 Now, for the lunch ideas!
15 Quick and Healthy Lunches
Wraps and Crackers
Tuna Salad with Crackers – Combine one can of albacore tuna (drain water), one tablespoon of mayonnaise, and one tablespoon of relish. Serve with gluten-free crackers and carrots, bell peppers, or snap peas.
Turkey or Ham Quesadilla – Fill a gluten-free tortilla with turkey or ham. Add a dairy-free cheese (my favorite brands are Follow Your Heart and So Delicious Dairy Free). Press in a quesadilla maker, heat on the stove, or microwave. Serve with salsa or guacamole and mixed greens.
Chicken Caesar Wraps – Lay romaine or lettuce leaf flat. Top with deli chicken, sliced avocado, tomatoes, and Caesar dressing. Roll up and secure with a toothpick.
Avocado Tuna Salad – Mix one can of albacore tuna with avocado. Add in chopped cucumber, red onion, cilantro, and garlic salt. Season with salt and pepper. Serve in a lettuce wrap or with gluten-free crackers.
Turkey Egg Wrap – Whisk two eggs in a small bowl. Heat a skillet over low-medium heat. Add ghee or coconut oil to the pan to prevent sticking. Pour in the egg mixture in a thin layer. Allow to cook for two minutes. Sprinkle salt and pepper to taste. Gently flip with a spatula and cook on the other side for one to two minutes. Remove from heat. Fill with sliced turkey, spinach, dairy-free cheese, tomatoes, and any preferred veggies. Roll it up and enjoy.
Warm Bowls & Soups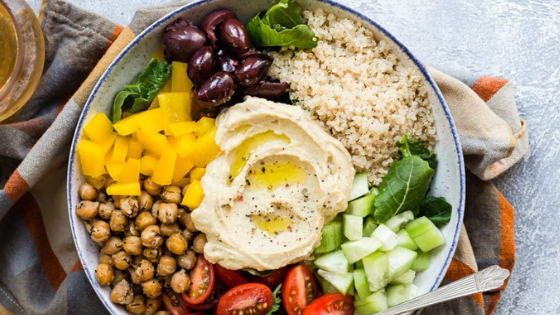 Greek Power Bowl – Prepare ready-to-serve single serving rice according to directions (or prepare a batch of quinoa). Top rice or quinoa with chopped tomatoes, spinach, cucumber, sliced chicken, bell pepper, kalamata olives, and chickpeas. Drizzle a Greek dressing over your power bowl. Another option is to top with hummus.
Broccoli Sausage Rice Bowl – Place precooked, sliced chicken sausage and fresh broccoli into a microwavable bowl. Microwave in increments of one minute until hot/steamed. Salt and pepper to taste. Serve over rice or quinoa. Top with coconut aminos (optional).
Chili with Tortilla Chips – Amy's Organic Chili served with corn or grain free tortilla chips. Snap peas and grapes on the side.
Vegan Burrito Bowl – Cook ready-to-serve rice according to package directions. Top with lettuce, black beans, bell pepper, corn, salsa, cilantro, and lime juice. Serve with guacamole.
Chicken and Wild Rice Soup – Wolfgang Puck Organic Free Range Chicken with White & Wild Rice Soup served with grain free crackers and a side salad.
Quick Salads for Healthy Lunches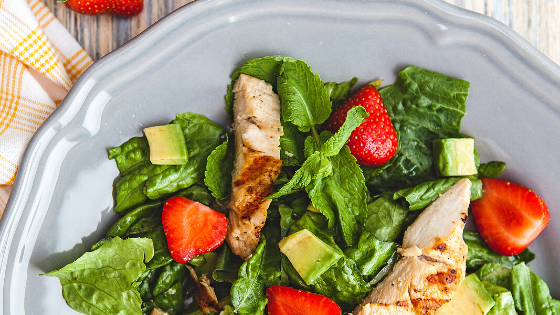 Fall Harvest Chopped Salad – Top a mix or romaine and spinach with sliced apples, pumpkin seeds, pecans, and chopped rotisserie chicken. Drizzle with a balsamic dressing.
Cobb Salad – Top romaine lettuce or other greens with a hard boiled egg, deli turkey, tomatoes, and bacon crumbles. Drizzle with dairy free ranch dressing.
Buffalo Chicken Chopped Salad – Toss cooked chicken in your favorite buffalo sauce. Top romaine or other greens with the chicken, cucumbers, tomatoes, carrots, avocado, and celery. Mix ranch dressing with buffalo sauce and drizzle on top.
Spinach and Strawberry Salad – Top lettuce and spinach with cooked chicken, sliced strawberries, avocado, and walnuts or pecans. Drizzle with a balsamic vinaigrette.
Chopped Asian Salad – Combine romaine, carrots, red cabbage, almonds cooked chicken (or chopped deli chicken), mandarin oranges, and cilantro. Drizzle with peanut sauce and gently toss to combine.
What are your favorite healthy lunches? Let me know in the comments!
You may also like:
23 Healthy Instant Pot Recipes (Gluten-Free and Dairy-Free)
10 Quick and Delicious Gluten-Free Dinner Recipes