Disclosure: Some of the links in this article are affiliate links, which means that if you purchase through those links I will receive a small commission. For example, as Amazon Associate, I earn from qualifying purchases. If you decide to use these links, thank you!

We all know that life can get incredibly busy, especially in the mornings. Many of us end up rushing around in the morning while getting kids off to school or heading out to a meeting.
It can feel so busy in the morning that it can make it challenging to keep on track with a healthy lifestyle, especially with our diets. It is even more difficult for those of us needing a gluten-free and dairy-free diet.
They say breakfast is the most important meal of the day. And in so many ways, it truly is—especially when dealing with a hectic and stressful schedule. You need good nutrition in the morning to help you navigate the day with full-body optimization. It will help your brain health and physical stamina when you eat nutritionally dense meals in the morning.
The following quick, healthy, and easy breakfast ideas will send you on your way to a stress-free morning full of nourishing goodness!
Egg-centric Options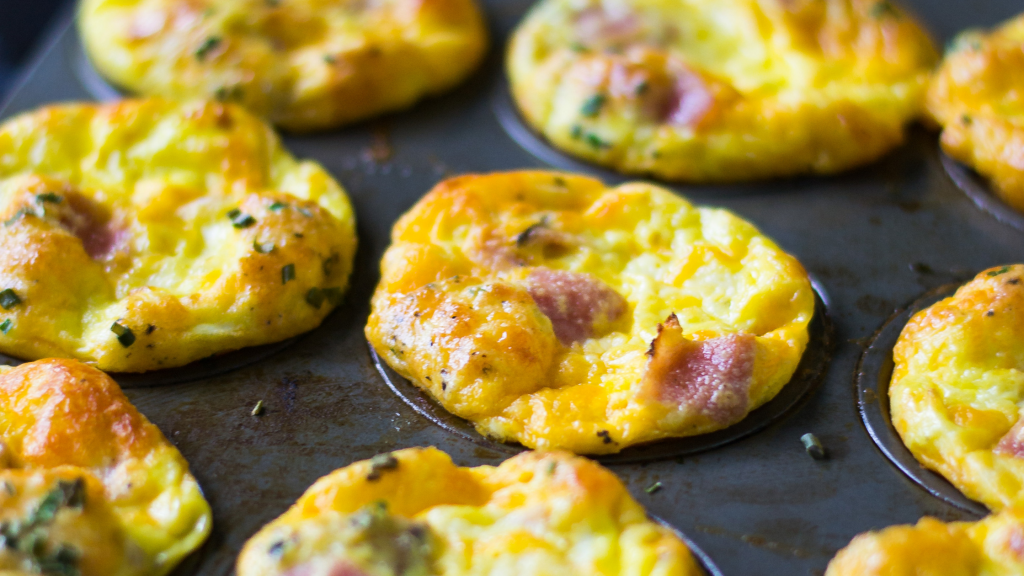 1. Quick and Easy Mini-Quiche
These mini-quiche can be made ahead of time and will last all week. You can also freeze them for up to 2 months. To make the quiche, you will need a greased muffin tray. Choose veggies of your choice. I like to add diced bell peppers, chopped spinach, and chopped onion. Take 6 eggs, 1/2 a cup of unsweetened nut milk, salt, and pepper, then whisk. Evenly distribute the veggies throughout the muffin tray, and then cover them with the egg mixture. Bake in the oven at 400 degrees for 15-18 minutes. You will have a completely crustless, dairy-free version of a mini quiche that will be easy to eat on the go!
2. Vegan Curry Tofu Scramble
This recipe is best with soft tofu. Sautee 1/2 an onion with oil in a skillet. Add 1 tablespoon of curry powder. Add more oil if needed. Then sautee for about 1 minute. Then add the soft tofu, break it up and scramble with the curried onion—season with salt and pepper to taste. Serve with steamed veggies of your choice.
3. Poached Eggs "In a Basket"
First, put 4 quarts of water with a dash of vinegar on to boil. Then take gluten-free bread. Using a cup or round cookie cutter, cut out the center of your bread. Then stretch and mold the bread into a muffin tray. Toast them in the oven for 15 minutes at 350. As the bread baskets toast, crack the desired amount of eggs into the boiling water. Cook for 2-4 minutes. Place the poached eggs into the baskets and top with chopped spinach. Enjoy!
4. Huevos Rancheros
You can make a simple version of this classic Mexican dish any morning! Simply heat a can of black beans. Season them with salt, pepper, cumin, and chili powder. Fry eggs to the desired temperature. Warm corn tortillas in a skillet with oil. Serve with salsa. This recipe proves you do not need to spend time making ranchero sauce while still enjoying the concept of huevos rancheros!
From the Griddle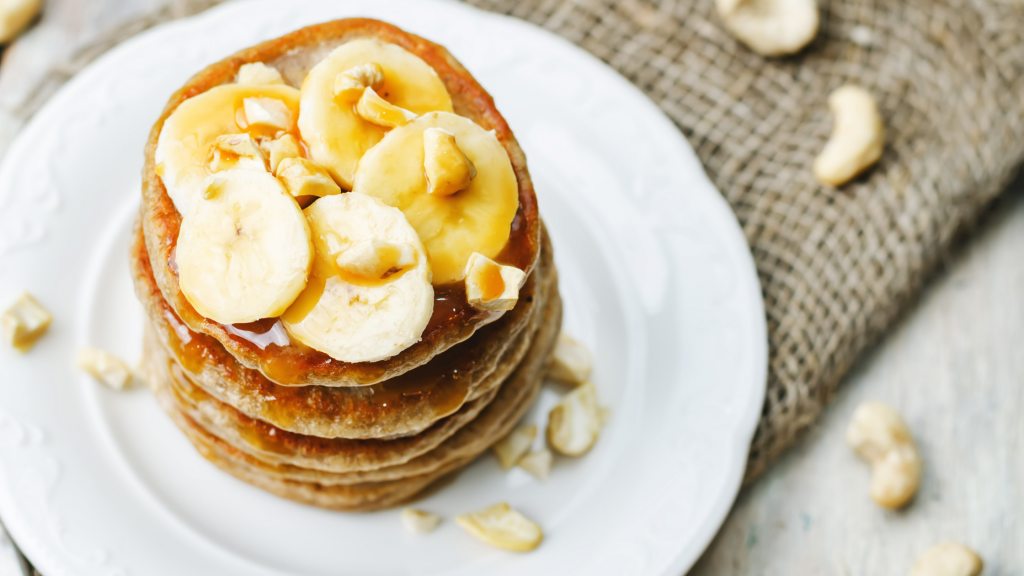 5. Flour-Free Banana Pancakes
To make this tasty little breakfast treat, all you simply need is 2 eggs and 1 banana. Mashed the banana and whisk with the eggs. Fry them up in a skillet. Serve with maple syrup, honey, and/or dark chocolate chips. You will benefit from the excellent nutritional benefits of bananas such as vitamin B6, potassium, and manganese.
6. Breadless French Toast
Preheat oven to 425. Melt 1 tablespoon coconut oil in an 11×9 baking tray. Remove from the oven once the coconut oil has melted. Mix 1/2 cup gluten-free flour with 2 teaspoons cinnamon and 1/4 teaspoon baking powder. Add 2 eggs, one at a time. Then add 2 teaspoons of cane sugar, mix and spread evenly into the pan. Bake 15-20 minutes and, voila, breadless french toast. Serve with honey and fruit.
7. Sweet Potato Latkes
Shred 1 sweet potato with a cheese grater. Sprinkle 1 tablespoon of gluten-free flour over shredded sweet potato. Take 1 whisked egg and blend the sweet potato mixture. Form them into pancake-like shapes and fry with oil in a skillet. Top with cinnamon and serve with fresh fruit or jam. They are also quite lovely with bacon instead.
From the Fruit Bar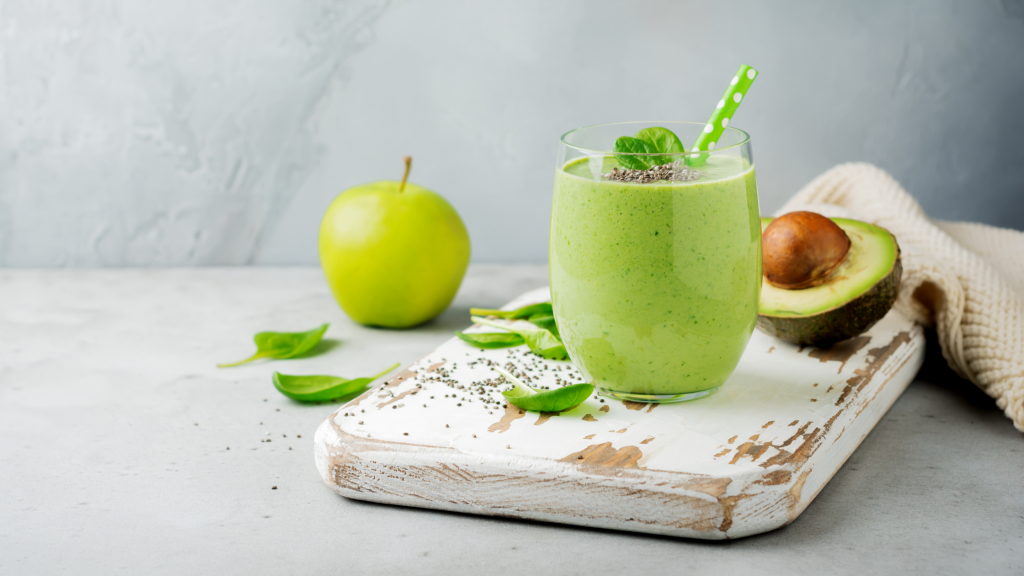 8. Mint Fruit Salad
Fruit salad may seem an obvious breakfast choice, but have you ever put mint in your fruit salad? It is such a lovely way to add delicious flavor with mint's energizing and healing qualities for your morning routine. Chop up your favorite fruits, add your favorite berries and splash them with a bit of orange juice. Add thinly cut mint. Using scissors makes this a quick and easy task. Enjoy a beautiful fresh fruit salad. Serve with yogurt of your choice.
9. Avocado Fruit Smoothie
I just love adding avocado to my smoothies. They make them so silky and smooth. Add any fruit of choice. I suggest strawberries, bananas, and pineapple. Add 1/2 an avocado and coconut milk (or any milk over choice). Sweeten it up with raw honey (which also has excellent health benefits). Blend, top with gluten-free granola and enjoy!
10. Chia Pudding
This recipe requires prep the night before. Add 5 tablespoons of chia seeds to 14 ounces (1 can) of coconut milk. To get the maximum tastiness available, you can add honey, vanilla extract, and a dash of salt. Let the mixture sit overnight, and in the morning, add your toppings. You can go with fruit or dark chocolate. Anything your heart desires!
Enjoy These Dairy and Gluten Free Easy Breakfast Ideas
These easy breakfast recipes are high in fiber, protein, vitamins, and minerals. You will find yourself making these recipes with an effortlessness that puts you ahead of the game. Plus, they are seriously delicious options for your morning routine.
Whichever recipe you end up making, you will find you are indulging in some delicious, nutritionally dense breakfasts. The healthy way is the ultimate way to get your day started. You need to nourish your mind and body so you can accomplish all you desire throughout the day.
More gluten-free recipes I think you'll love:
10 Air Fryer Chicken Recipes (Gluten-Free & Dairy-Free)
23 Healthy Instant Pot Recipes (Gluten-Free and Dairy-Free)
---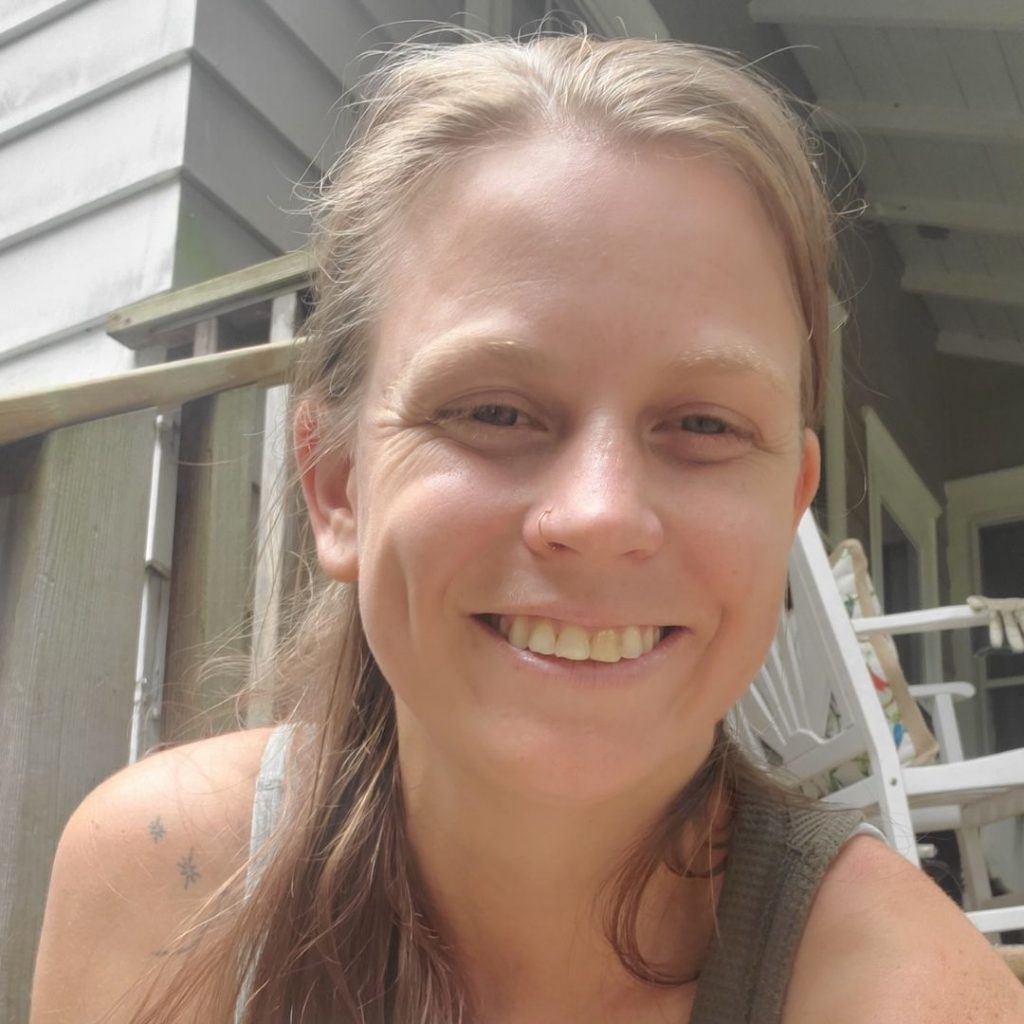 Allison Coulter is a writer, herbalist, musician, farmer, and lover of nature. She is an avid traveler and backpacker, having traveled throughout most of the United States as well as parts of Asia and Europe. She has lived in Hawaii, Philadelphia, New Jersey, Boston, and California.
Allison is always growing her knowledge on wellness, herbalism, meditation, and yoga. She believes life is to be full of courageous adventure while maintaining mental, spiritual, and physical health. Environmentalism is at the heart of her values.
You can find Allison on Instagram @greenwitchrevolution
Summary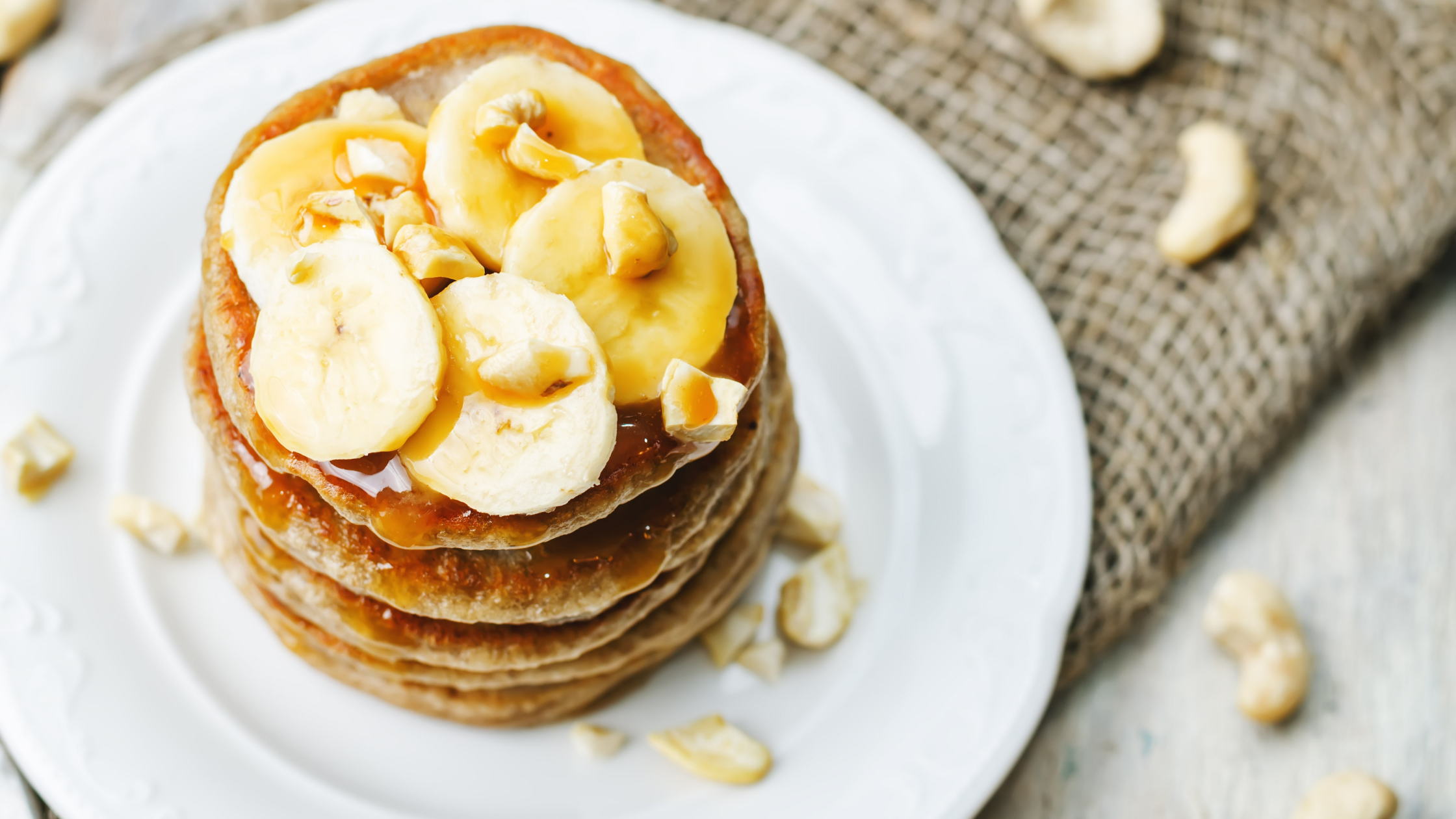 Article Name
10 Quick and Easy Breakfast Ideas (Gluten and Dairy Free)
Description
These quick and easy breakfast ideas are delicious and gluten-free! Enjoy a new dairy free and gluten free breakfast recipe every day!
Author
Publisher Name
Publisher Logo