Disclosure: Some of the links in this article are affiliate links, which means that if you purchase through those links I will receive a small commission. For example, as Amazon Associate, I earn from qualifying purchases. If you decide to use these links, thank you!

We all have days where we feel like we're on autopilot. We go through the motions without a real plan about what we want to accomplish or feel that day. Yet, you know that by being intentional you feel much more focused, purposeful, and present.
This is why when I found out about The Novel of You I was excited to give it a try. I've tried in the past to create a routine of starting my day with planning and journaling. But without the right tool, it never became a habit. My stack of pretty notebooks from Homegoods with a few pages filled in each is proof!
But I knew that I needed help getting on track with daily goals and prioritizing actions I take throughout the day. I also wanted to be more mindful and present. This is especially a great time to come across this planner book because I'm feeling overwhelmed with work. And it's been taking over my focused time with family and healthy habits that I know are so important to me.
I've been using The Novel of You for a little over two weeks and I can say that I see and feel a difference in how I go about my day. I am seeing positive changes in how I spend my time. And am feeling less anxiety and guilt about how I prioritize my time.
I am excited to share this with you because I know you are a busy, goal-oriented person as well. And I truly think this planner will improve your life.
Disclosure: The Crafting of You (TCOY) has partnered with me in order to conduct this review. This journal was provided to me free of charge. The opinions expressed in this review are truly my own.
What is The Novel of You?
The Novel of You is a journal and a planner book in one that is a tool to help do-ers live their dreams. It's meant to inspire you, encourage reflection, and help you to be happier and more productive in life.
This planner/journal is set up in four sections:
Weekly Intention
At the beginning of each week, there is a space to give your week a title based on your intentions. This can be any phrase you choose. For example, "to create more simplicity in my day", "to show up for myself", or "to work hard and make a difference". Or, you could choose to write a single word like Patience, Courage, or Family.
Daily Pages
Each morning you will start your day by writing down your primary goal and things to mindful of. You then have a space to write down tasks for the day and any notes you may have along the way. There is also a section to reflect at the end of the day and give your day rating based on tasks, joy, and habits.
I really appreciate the end-of-day reflection because I can acknowledge how much of my day reflected my morning goals and intentions. It gives me a chance to think about what went well and what I will change for the next day.
Weekly Pages
At the end of the week there pages with prompts to reflect on your week and write down your highlight reel. There's also a space to consider what challenges you faced and what you learned. I love this growth mindset prompt because to be successful at anything it's important to view obstacles as opportunities and embrace your imperfections.
After you've reviewed your week you can then plan your important events and tasks for the next week.
Mid-Week Visualization
Another unique feature of this planner is that there is a mid-week visualization section. These are pages where you can illustrate how your week is going and what you'd like to achieve before the week is over. I've always found it amazing that by visualizing yourself achieving a goal, you're actually training your brain to create new neural pathways to support that reality.
Either by drawing or closing your eyes and visualizing your achievements, the key is to create the most detailed and vivid picture to focus on as possible. You can choose to physically draw your visualizations in your journal or close your eyes and visualize internally.
Visualize this thing that you want, see it, feel it, believe in it. Make your mental blue print, and begin to build.

Robert Collier
The Look & Feel of The Novel of You
So, we all know that the look and feel of a journal/planner is a big factor when it comes to actually using it. You want something that feels important and personal to you. And this journal does exactly that.
The Novel of You comes in a variety of colors (canary yellow, royal blue, scarlet red, raven black, and blush pink). The pages are high-quality and the cover is durable so that you can toss it into your bag and take it with you. I love that it has both a built-in elastic band to hold the journal closed as well as a ribbon to bookmark your page. Overall, it has a classic feel that I love writing in.
Extras Included with The Novel of You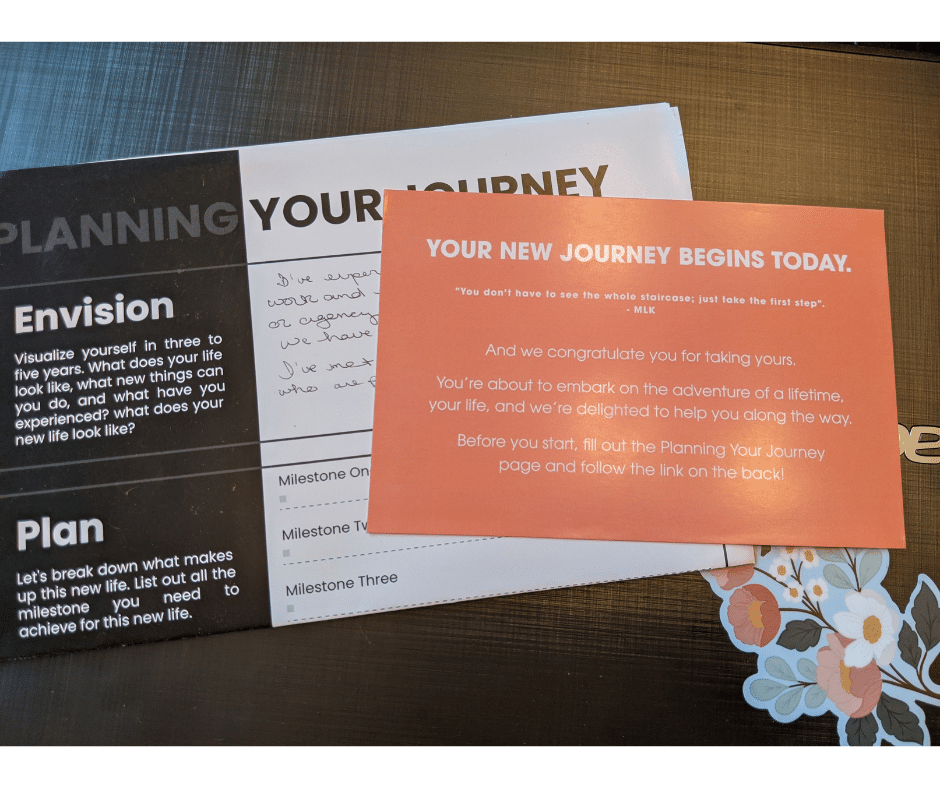 When your planner book arrives, it comes with a guide to plan your journey. It also includes an exclusive link to sign up for emails and/or text messages with reminders and tips for using your planner.
Would I recommend this planner to a friend?
Yes, I would and have already! I encourage you to try it to make the most of your days. This is a great tool for keeping on track with your health goals, organizing your day as a parent, and achieving your career goals. And you can do all of this with intention. To get started, you can purchase your journal at thecraftingofyou.com
If you're already using The Novel of You, I'd love to hear how it's working for you. Let me know in the comments!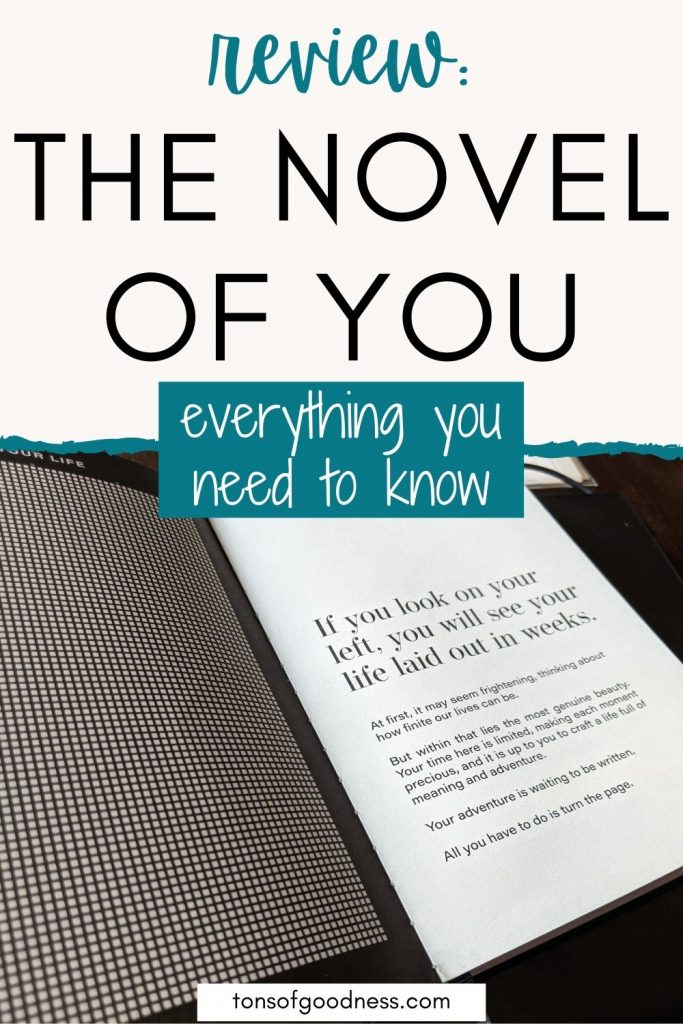 More mindset articles you'll love:
Want to Be More Productive? Now You Can by Using the Pomodoro Technique!
How to Create an Achievement Board
Stop Living Passively and Start Living Intentionally
Summary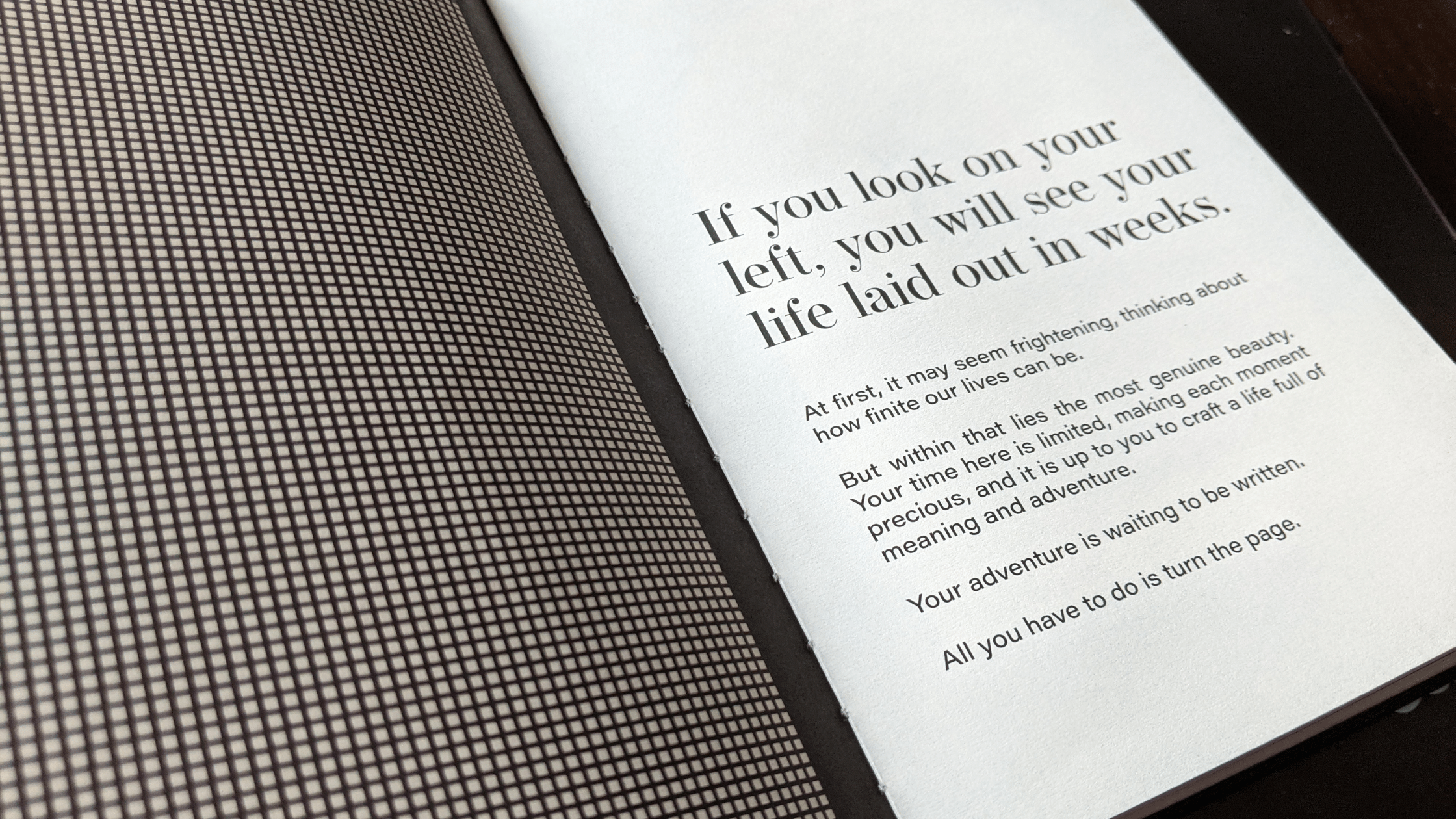 Author Rating





Brand Name
Product Name